We had our local Bark in Park Walk today to benefit homeless pets. It has been a super rainy week but cleared out for the walk and then rained again in the afternoon. We had a lot of fun and walked with my breeder too!
Seven long coat Chis....my husband (on the right) gets bonus points for joining us! My breeder (with Jewel) and her daughter are the other two pictured.
Jewel strutting her stuff and all dressed up! Love that she is finally getting her but fluff.
Prince and Sapphire kicking it for a good cause! They are always two peas in a pod no matter what we do.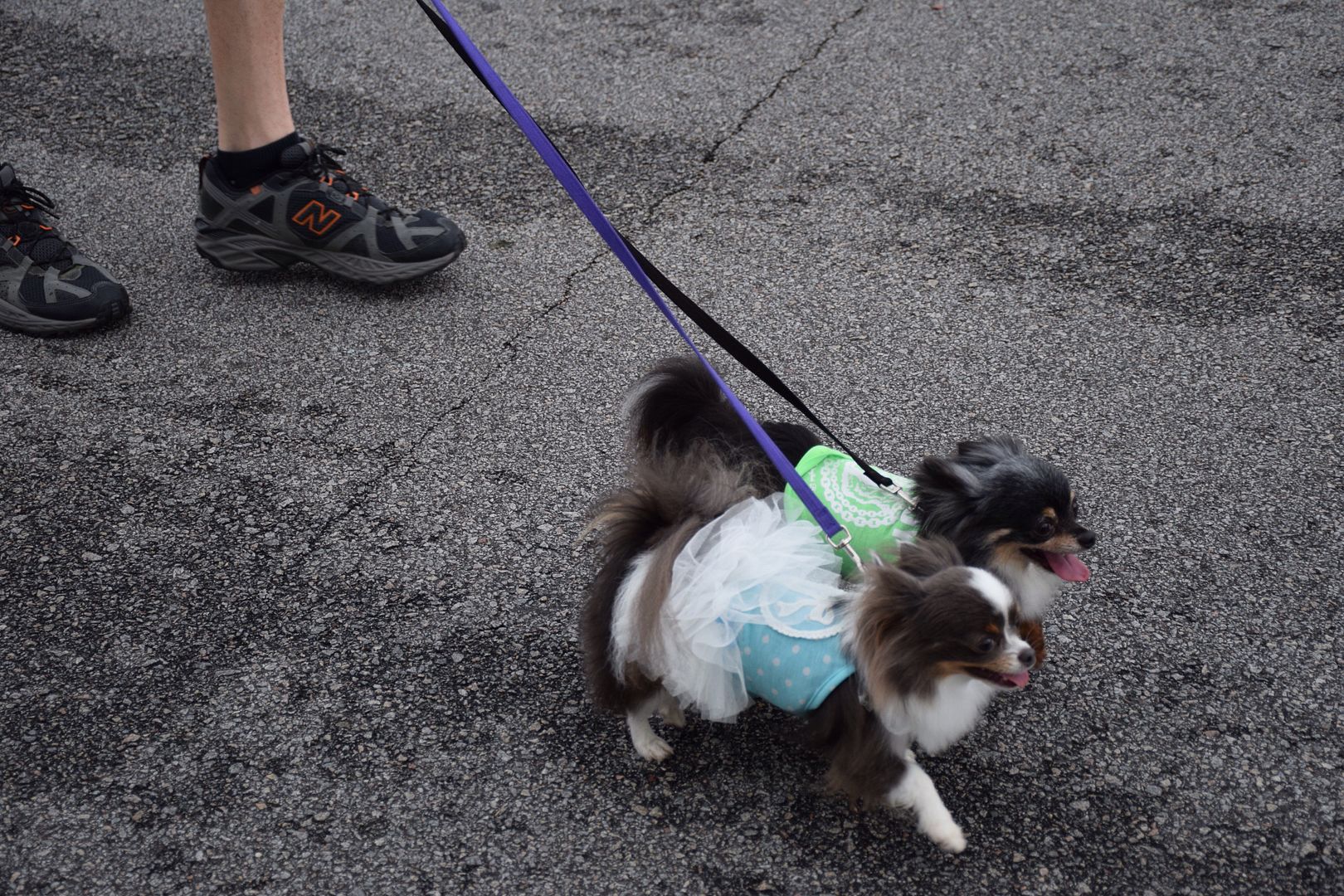 Loved this picture of sweet Lady sitting with my husband at a local dog friendly lunch spot. Lady is my oldest and first chi. She will be 8 years old in July. She is a loving, calm, and gentle soul. I just love her.