Hi everyone! Just stopping in to say hello! It's been a while since we posted on here, lots going on lately but we did spend some time at grandma's today relaxing and lounging around.
And the chis were naked! Just being dogs today!
Mojo taking in the fresh warm air!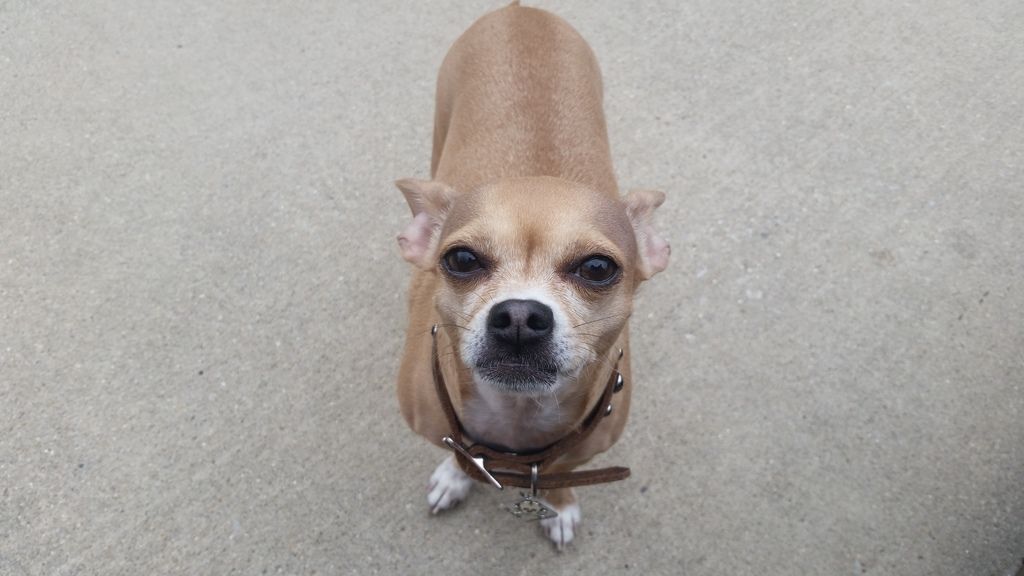 Leo playing w Scooby-Doo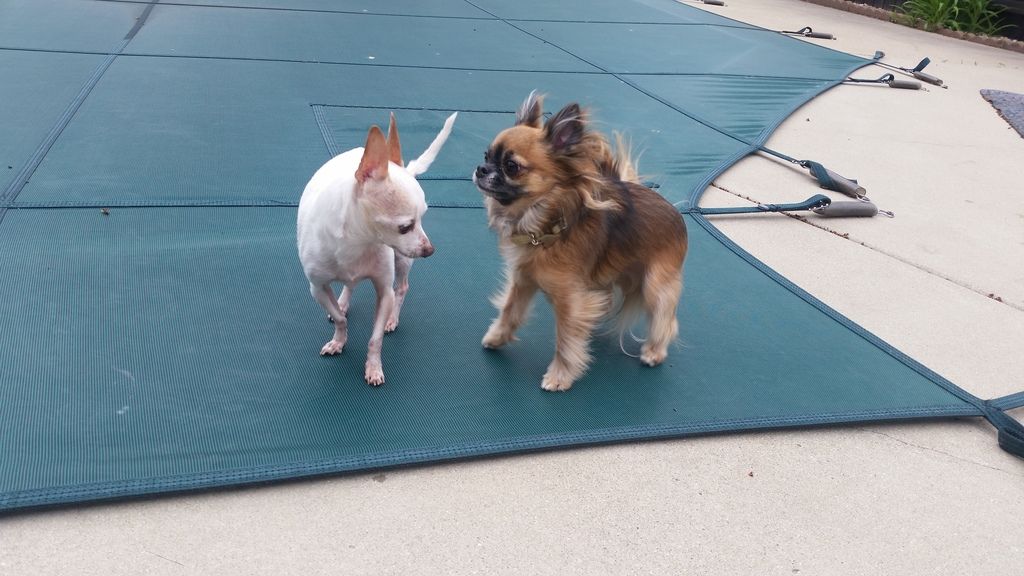 Cousin Carter
Mimi's got an itch!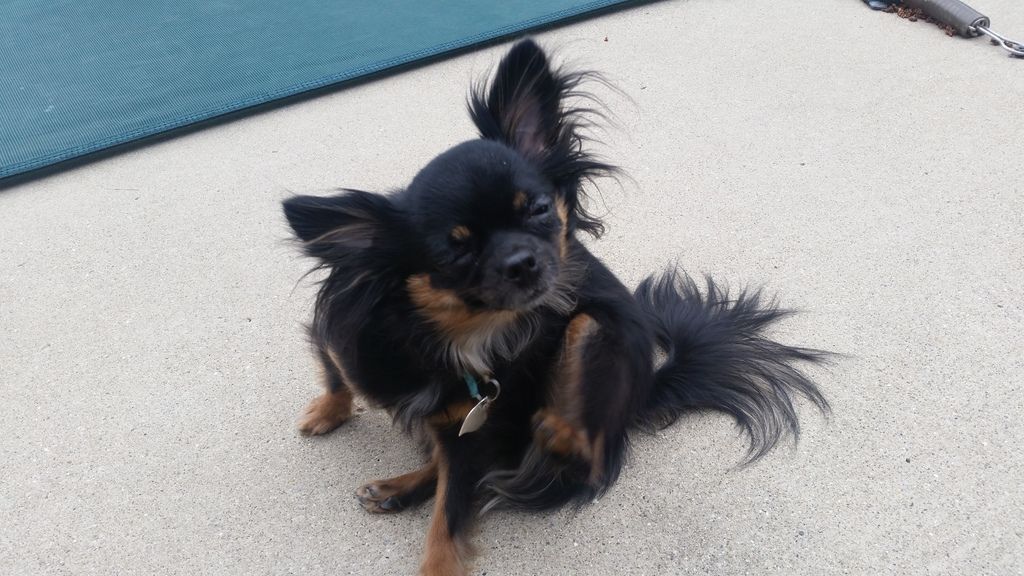 Leo was marking everything in sight!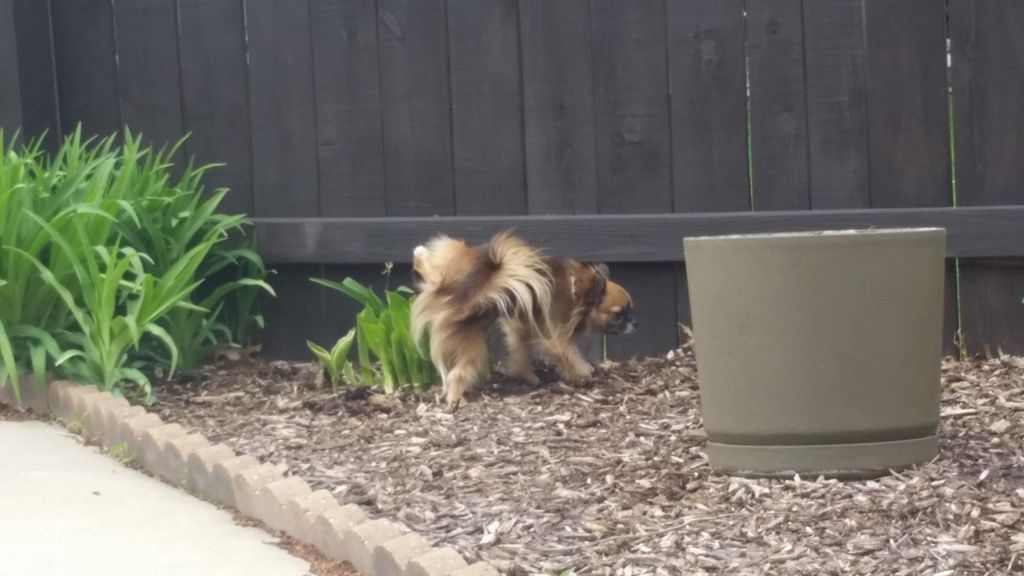 Mojo couldn't figure out what happened to the pool???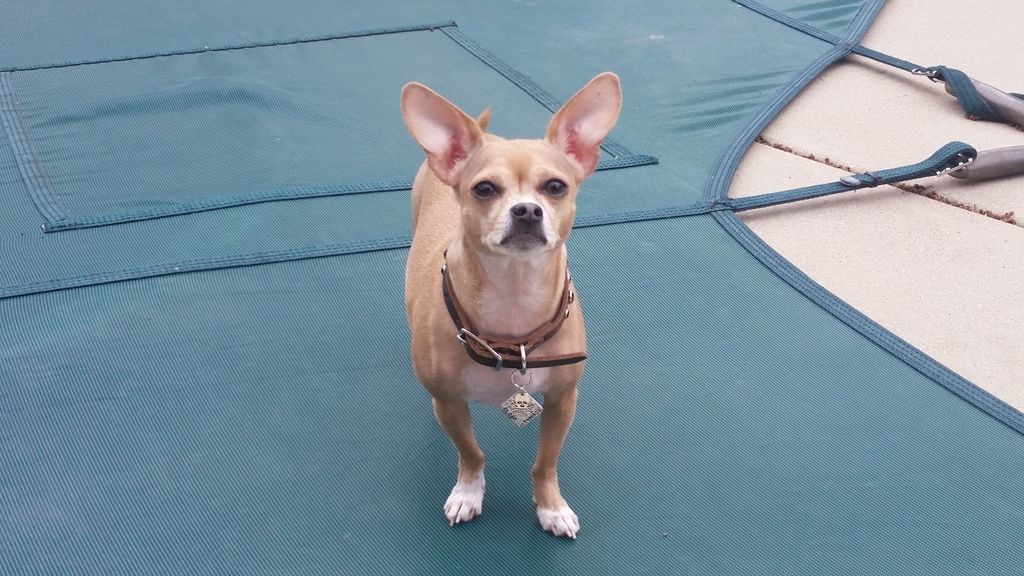 Lovely Lola Bear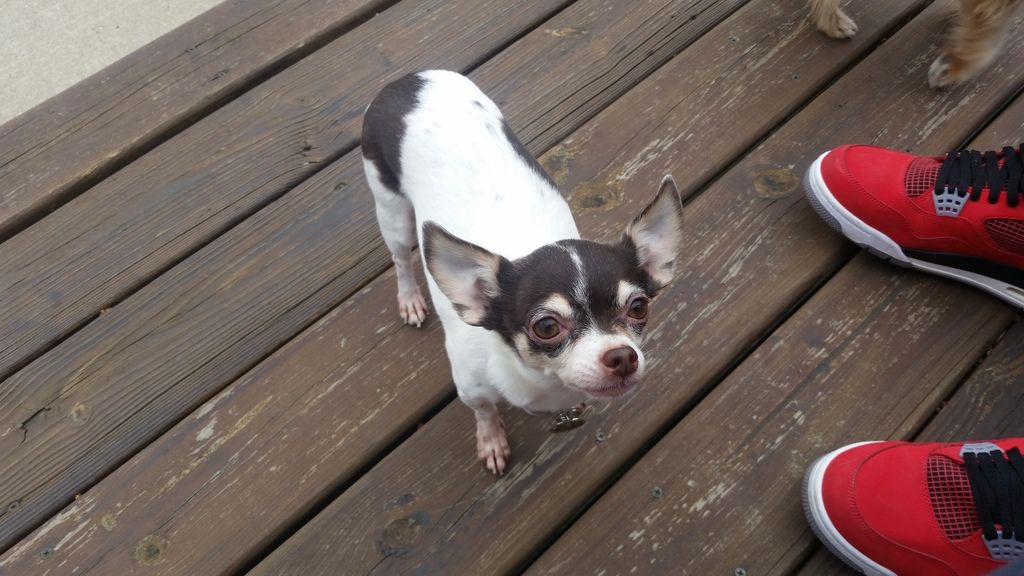 Mimi's coat has really thickened up this past month, looking more like Leo's coat now!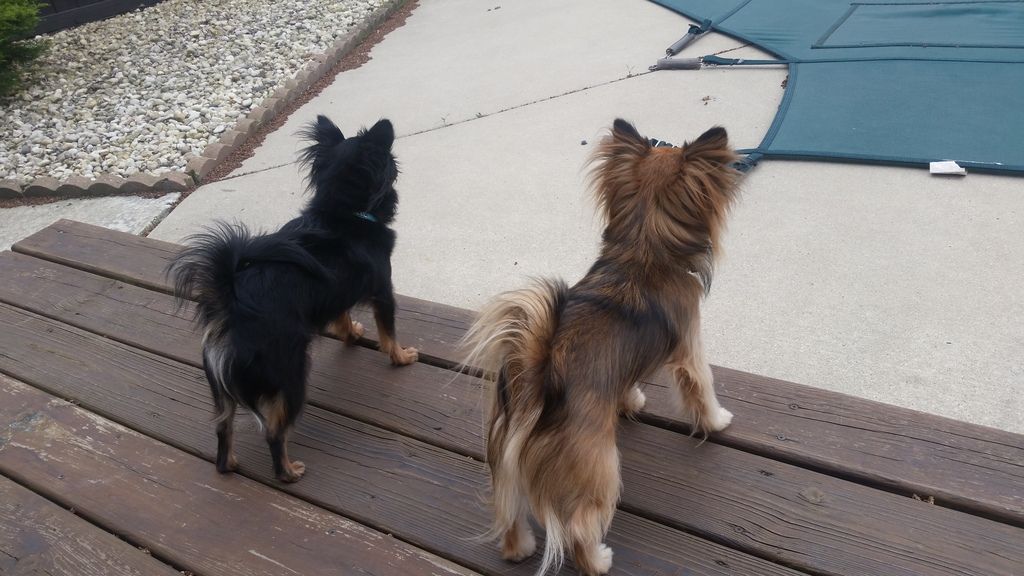 Finally sitting still, she's been a maniac all day!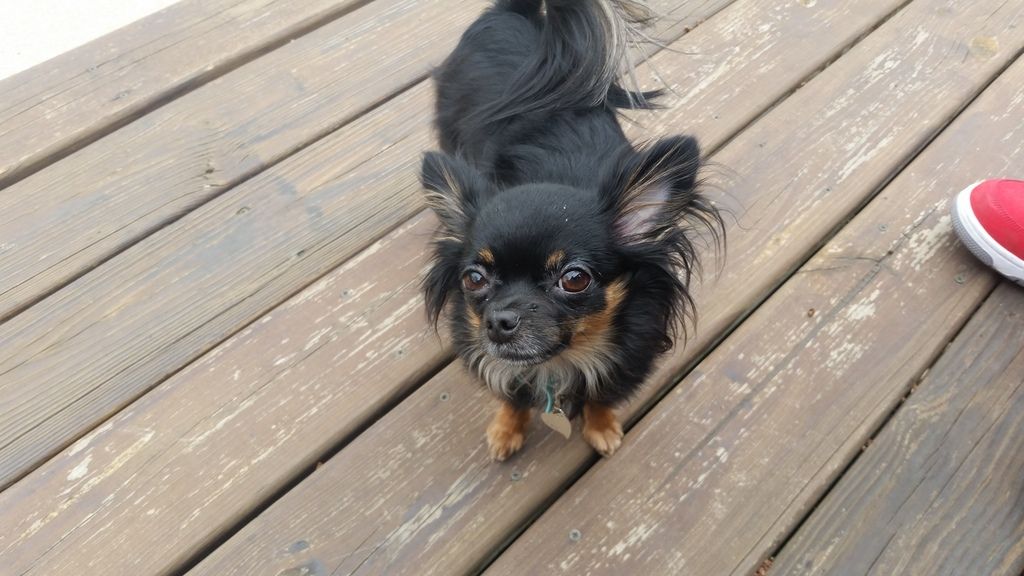 Hubby and I have been so busy planning and working on our baby nursery, we finally finished it last night!! Just a couple more details and it's ready! I was so pleased with the outcome!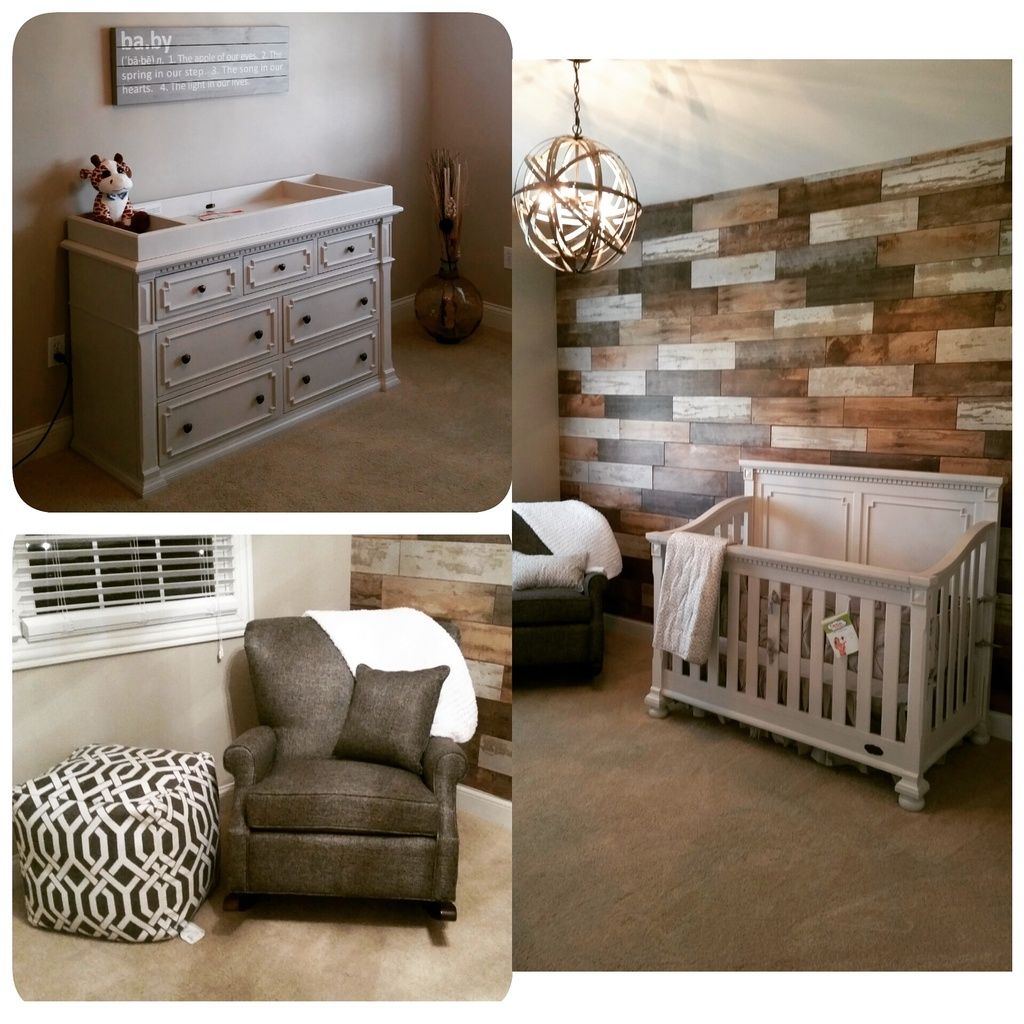 And lastly a pic of me and my little guy! 26 weeks now!! 3rd trimester is around the corner!