Hey everybody! We have been so, so busy I have barely had time to pop on here. The Luxury Wolf is doing really well- better than I expected- so I am super busy with that. Also foster dog Bob keeps things interesting. I meant to share these pictures a week or so ago with you guys but am just getting around to it. We took a drive to a park down the street with really nice grass (a bit of a novelty out here) and I got some good shots of all the dogs.
First we walked around the dirt paths- it was a little hot!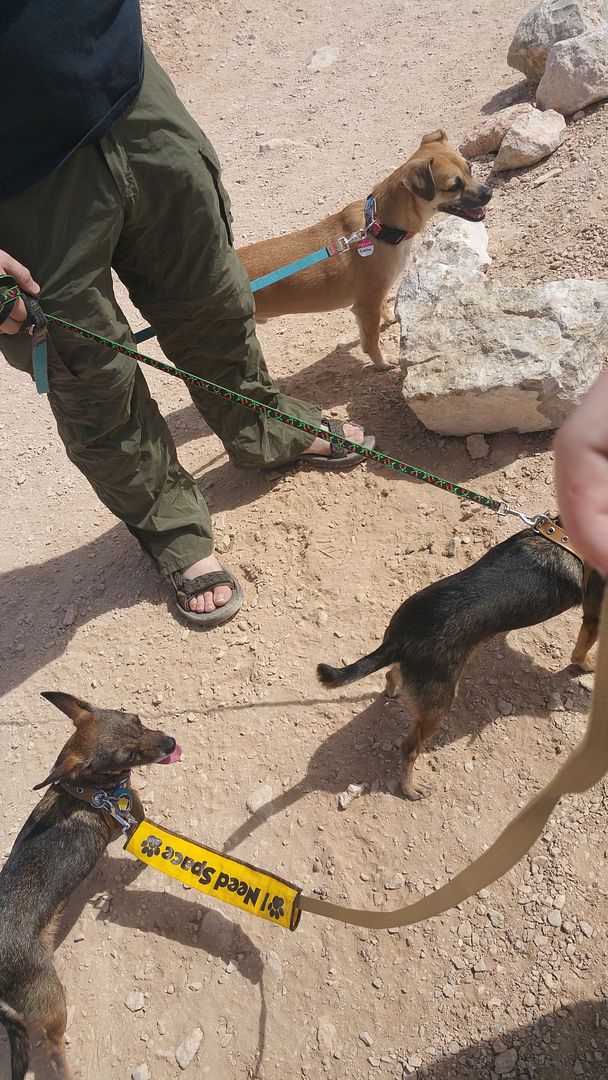 Nova & Kerri
Funny Face! Copley had been playing with a pug across the field and REALLY wanted to follow him home!
Nova- Bug Catcher
I think Nova is so photogenic!