Quote:
Originally Posted by
LittleBeverly2015
He is so happy. All snuggled with me on the couch. I have stairs for the couch and he learned how to use them so fast. I'm not going to let him on the couch unsupervised for w while yet, just in case he falls. His crate has a pillow on the bottom and a new fleece blanket and his pen has a bed and fleece too. His toys are all big enough that he should not choke. He isn't too interested in them right now. He is pretty clueless about potty training, but that's to be expected. He goes so fast I haven't been able to catch him in the act and move him to the pad much yet. I am watching more closely now. All in all he is doing wonderful. He acts like he has always lived here, lol.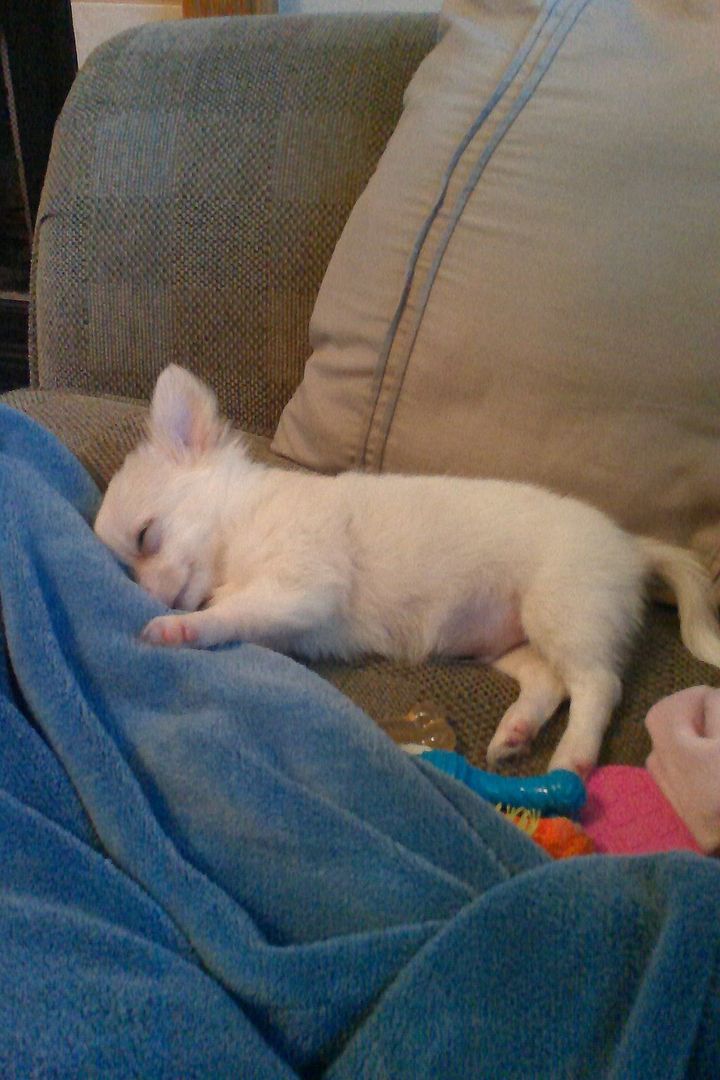 When he is crated at night, keep a potty pad on one side and his bed on the other. It could be quite tedious moving a crate in and out of an iris pin every single day. Unless it's a large pin lol. I think his sleep space and hang out space when you are away should be separate until he is older and trustworthy of having free roam with his big sister.
Omg I love this update on him. I'm so happy he's showing signs of comfort in his new home already. And I totally sympathize with you on how fast they are to go potty. They are quick like lightening lol. Just do your best to watch all of the signs. And praise praise praise when he goes in the desired areas. Don't feel like you have to be perfect so soon. Before you know he will have potty time down😊🐶.