Jewel and I hung out today. First she came with me to Homegrown Yoga at our local farmer/craft market. This is the first Saturday of this event for the summer. Jewel behaved very well and stayed in her carrier during the hour long outdoor yoga class. After that we went to our local garden center and we shopped for annuals. Super fun Saturday with Jewel. It was gorgeous weather too, just perfect!
Jewel checking out those setting up for the yoga class!
Hanging out with me on my mat before class.
Helping me pick out vinca for around our lamp post.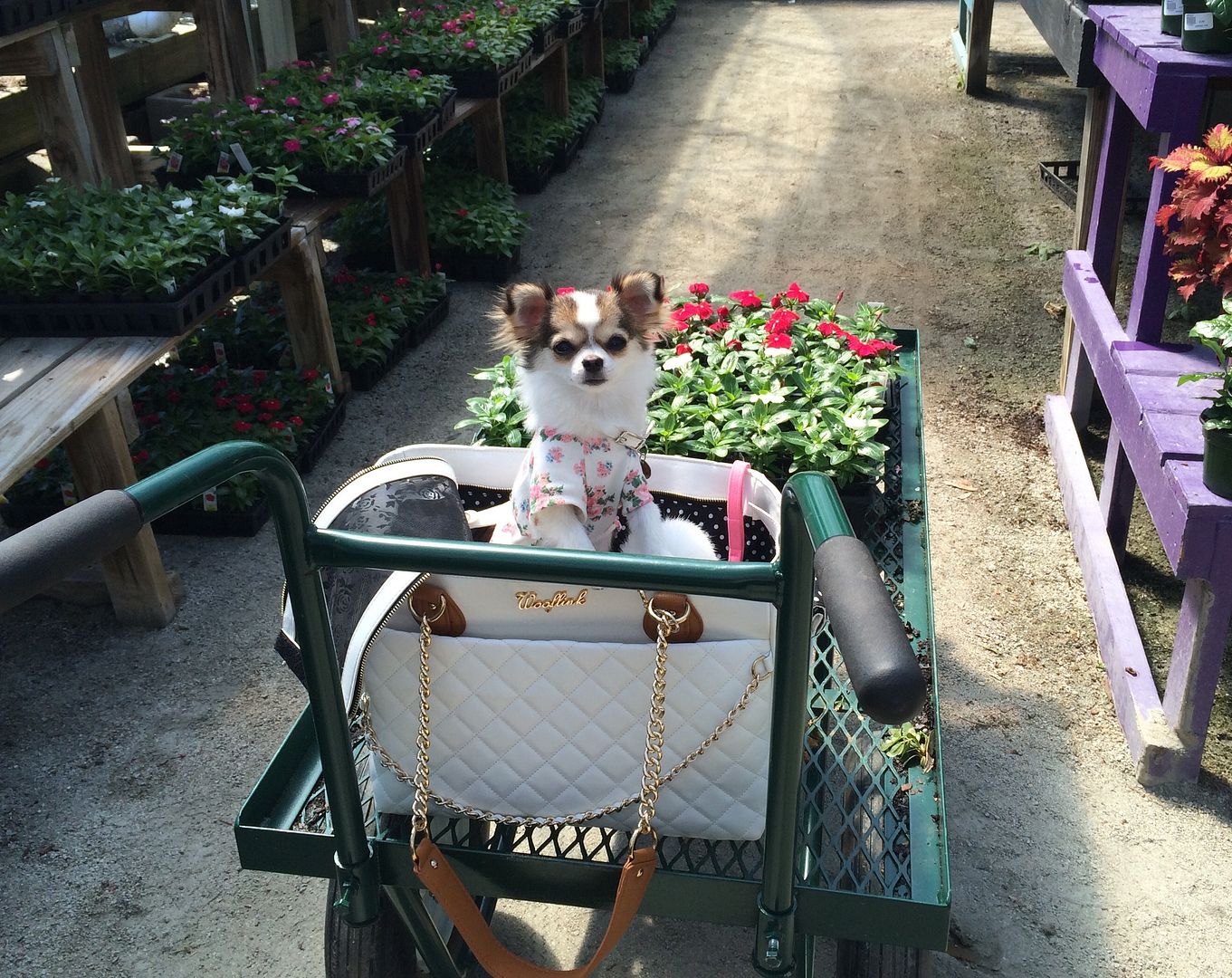 Mom, we need some pink geraniums for the front stoop!
I like the garden center! They posted me on their Facebook page and liked that I had a dress on with flowers on it!