Haven't had time to visit, but thought I'd share Midgie enjoying a ride to Papas.
She's sporting her new collar. Her little neck as gained some extra fat! Lol Not enough exercise over the winter. We've started playing more and taking walks and she already has a notice decrease in size. She always helps mommy drive, especially laying on my shoulders where she can see the road better.
My child annoying my chi...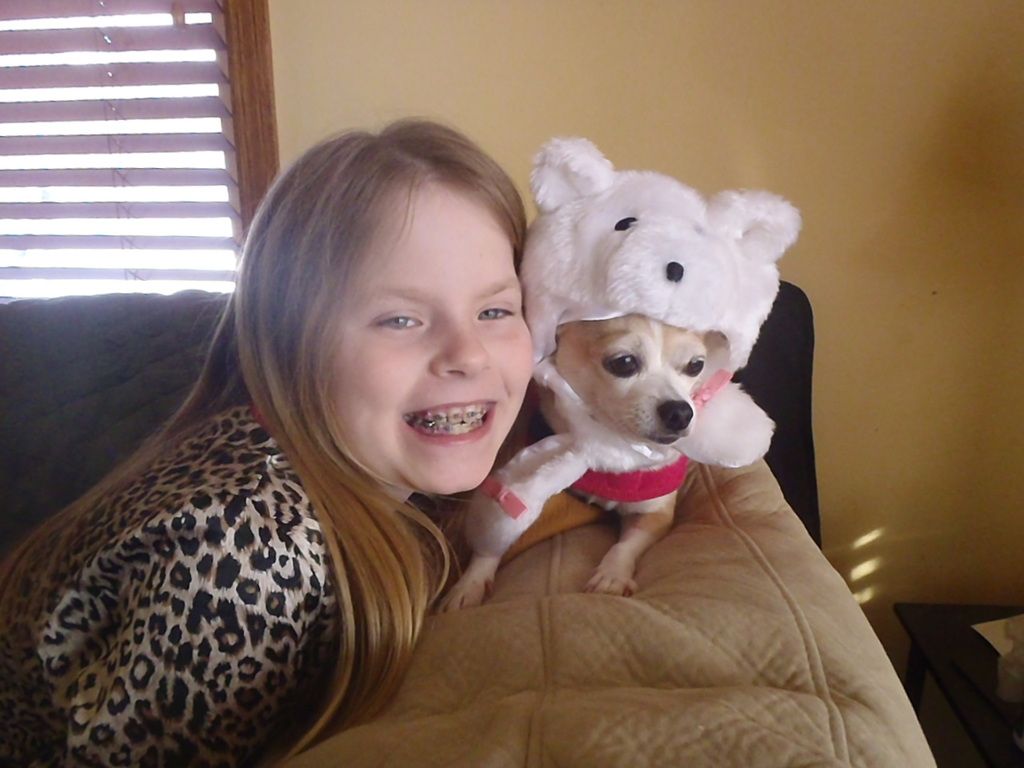 She wasn't too thrilled about the outfit. It's a "My Life Doll" Costume...