Beverly decided to allow Bentley to sit with her in her favorite spot, the front window. It looked like she was giving him a lesson on watching over the house.
What are you looking at? Can I sit up here with you?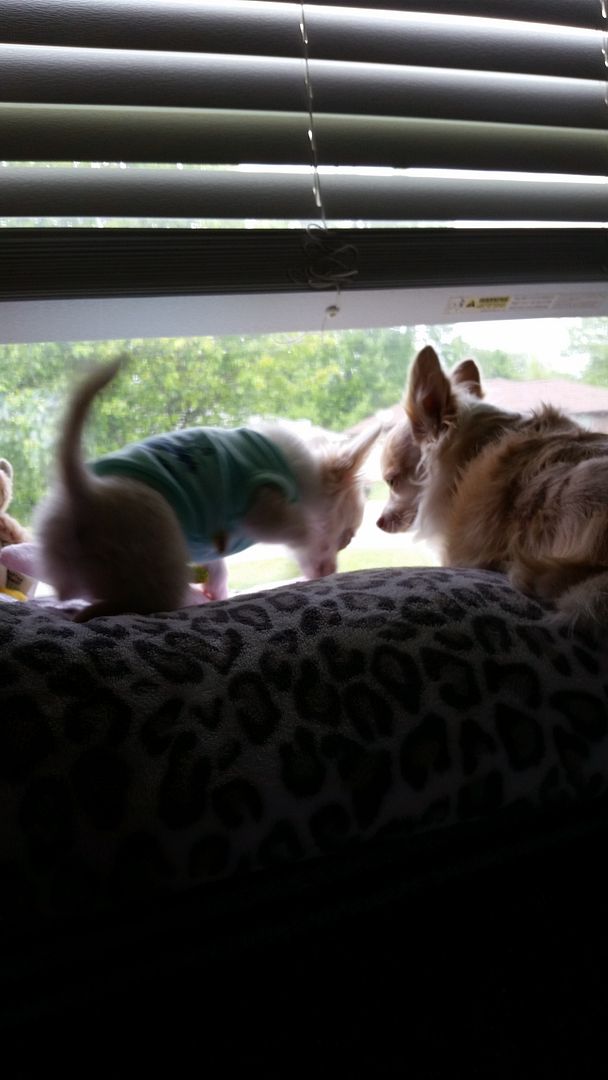 Yes, but you are facing the wrong way!
Now look. We watch the yard and tell Mommy if we see anything out of place!
Don't fall asleep on the job, now!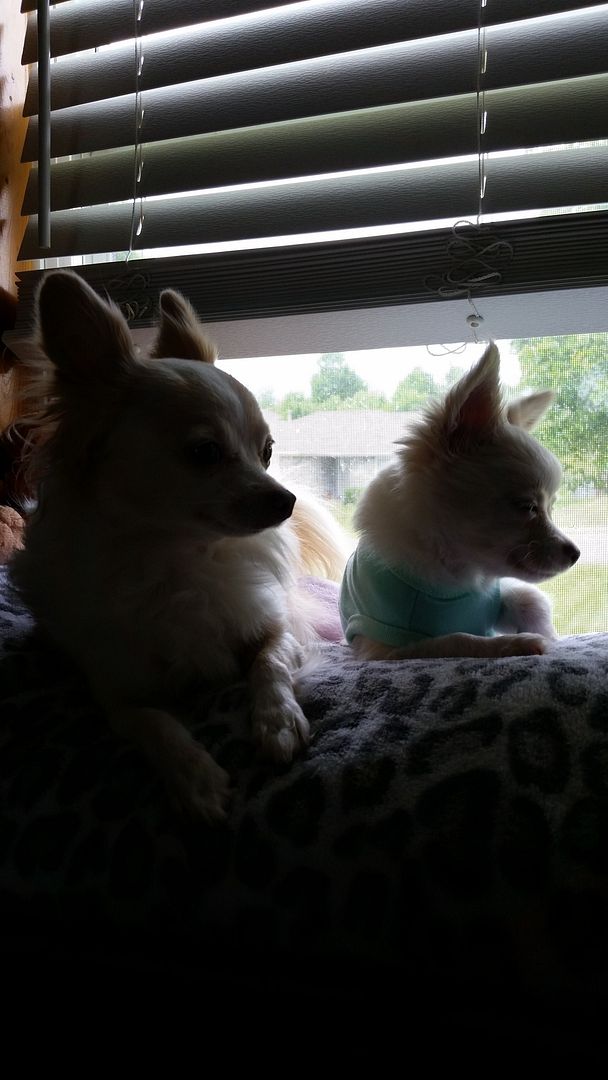 Job well done, Bentley!