I thought someone may like to see the difference in the Buddy Belt 2.5 vs 3. Chad has 12" chest and fits the size 3 on the middle hole, although Hubby feels it is too loose. I decided to try the 2.5 which he fits well on the 2nd last hold or middle hole quite tight.
I was surprised that there is really not a great deal of difference between the sizes. The 2.5 has much thinner and shorter straps which looks heaps better on such a small dog. The leg holes are only slightly smaller.
Chad can really wear either I think. Below are some photos of Chad in the Sunshine 2.5 (left) and 3 (right) and some comparison photos without Chad.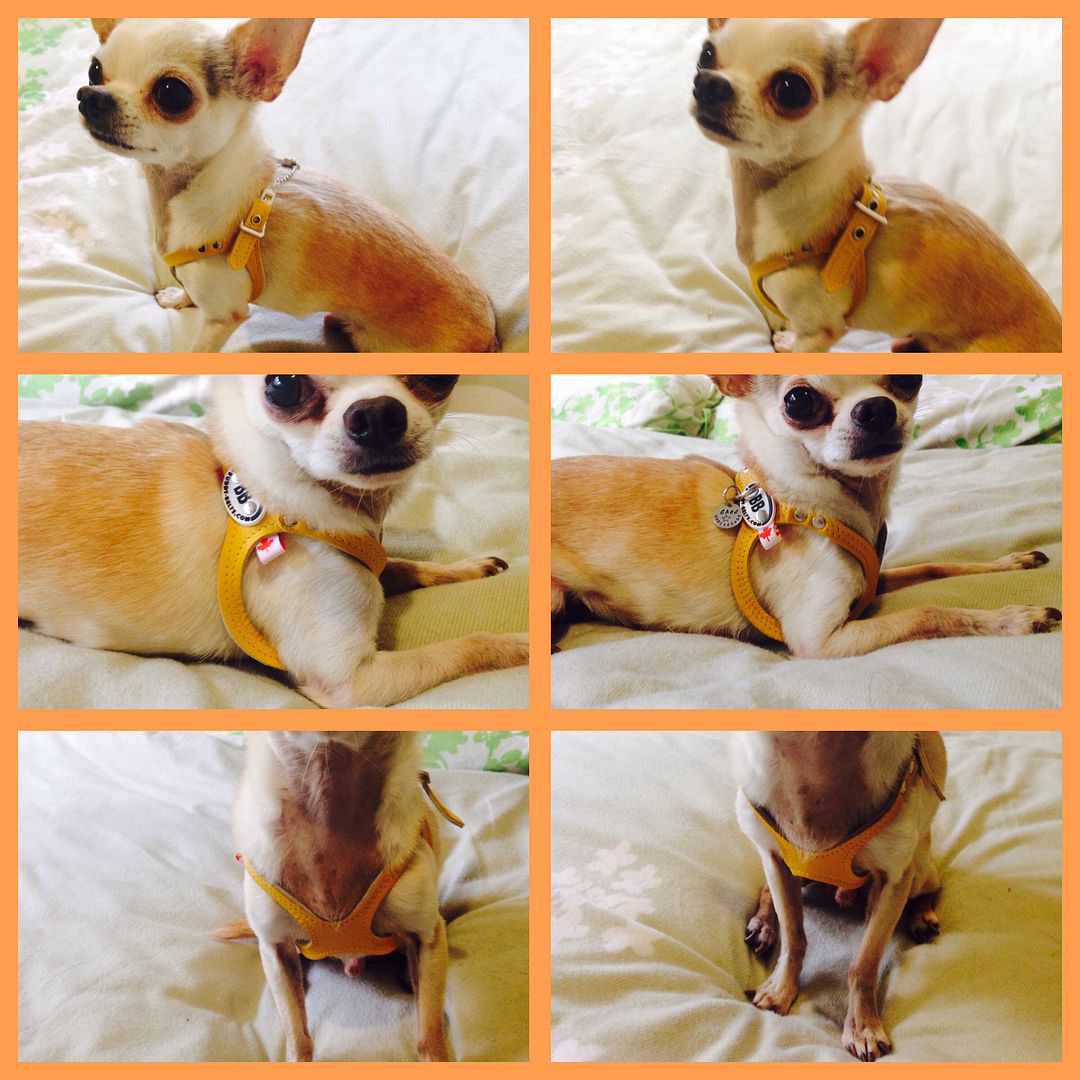 and
I also got Nibbler the Cloud Buddy Belt, unfortunately no photos of it on him but it's gorgeous! It's really soft and shiny and the colour pops on his black fur. I got the matching lead too. I really recommend buying it if you have been considering it but were not sure. It's my favourite one and we have a few now.