We visited Pucci & Catana last week to see their new Susan Lanci collection. I love these harnesses, the colors and detail are incredible. The daisy has little crystal on the petals with a bumble bee. I also picked up a banana bed that Lily decided she had to have.
Raisin
Mia
Mia made friends with a little boy & his sister
Mia, Raisin & Lily after getting fitted at Pucci & Catana
Lily decided on this banana bed before we left...they all love it!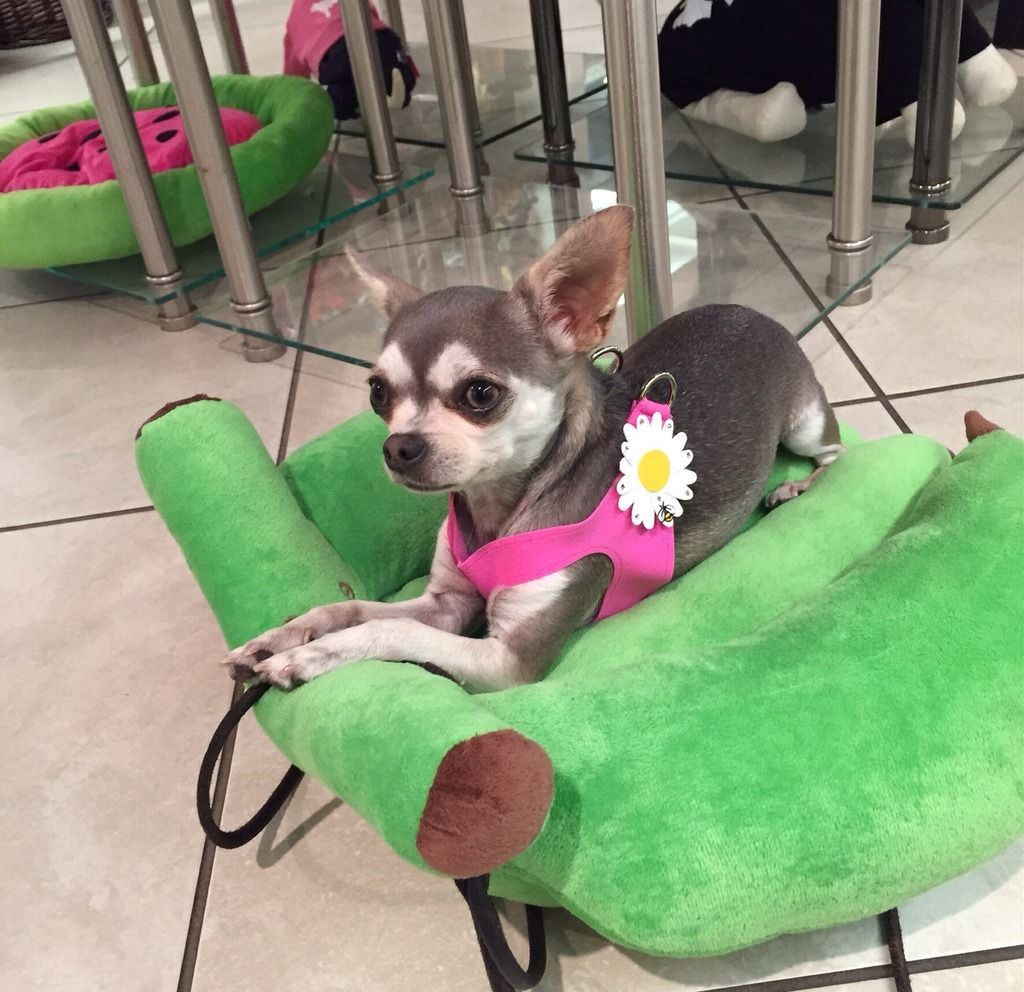 Out in downtown Naples, Fl after our shopping.