You know, it's so funny that you said he looks sad, because he always looks like that and I thought the same thing! He always looks worried and deep in thought, lol. Even when he was tiny. Look!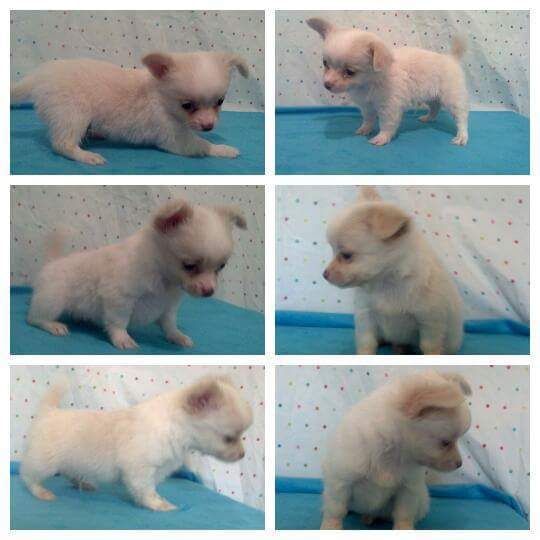 I'm thinking we will get him one without rhinestones. We like to dress Buddy Belts up ourselves.
He is almost 5 months old and weighed in at 4.4 pounds a couple of weeks ago. He has probably gained a little since then. I think he will be between 5.5 and 6 pounds. I can't ever really tell what is going on with his coat, lol. I think he is finally the color he is going to be, but I can't really tell what exactly that color is. Similar to Beverly but lighter and with silver strands of hair.