This was a big weekend for Jewel. We went to a large dog show in Greenville, SC. Sapphire came along for support. Ivy came along to check out the show scene (I will be showing her too eventually). Jewel won her first "major". She was best in her class, winners bitch, best of winners and best puppy in speciality show. A dog needs 15 points and two majors to earn their championship title. Little Jewel is on her way!
Here is Mom and me with my ribbons! (notice Sapphire photo bombing in the lower right)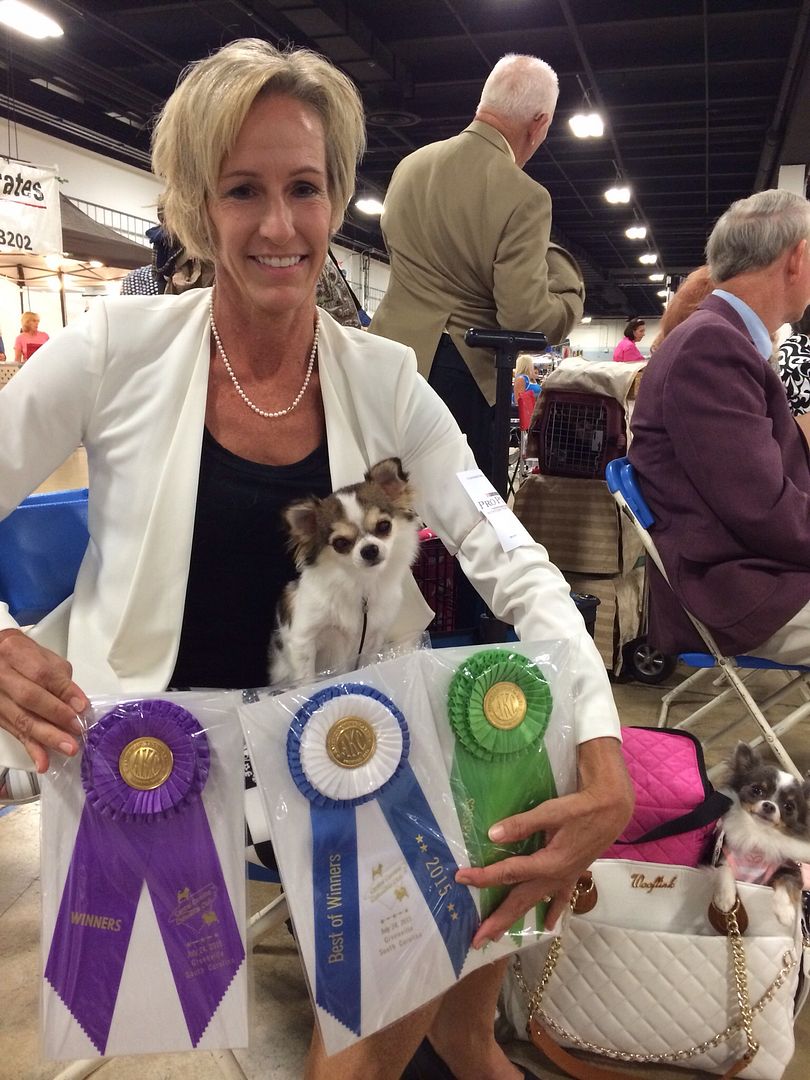 Sapphire along for the ride and playing her usual emotional support role...she's saying show me too Mom! (Which we can't because she is spayed)
Showing little sis Ivy what a show is all about! Smooth coat Ivy is settling in very well! She and Jewel play non-stop....Sapphire and Lady join in and Prince is their cheerleader!
...we came home to our new Louis Dog dress......and then sleep after a busy weekend!