What Mom we aren't doing anything!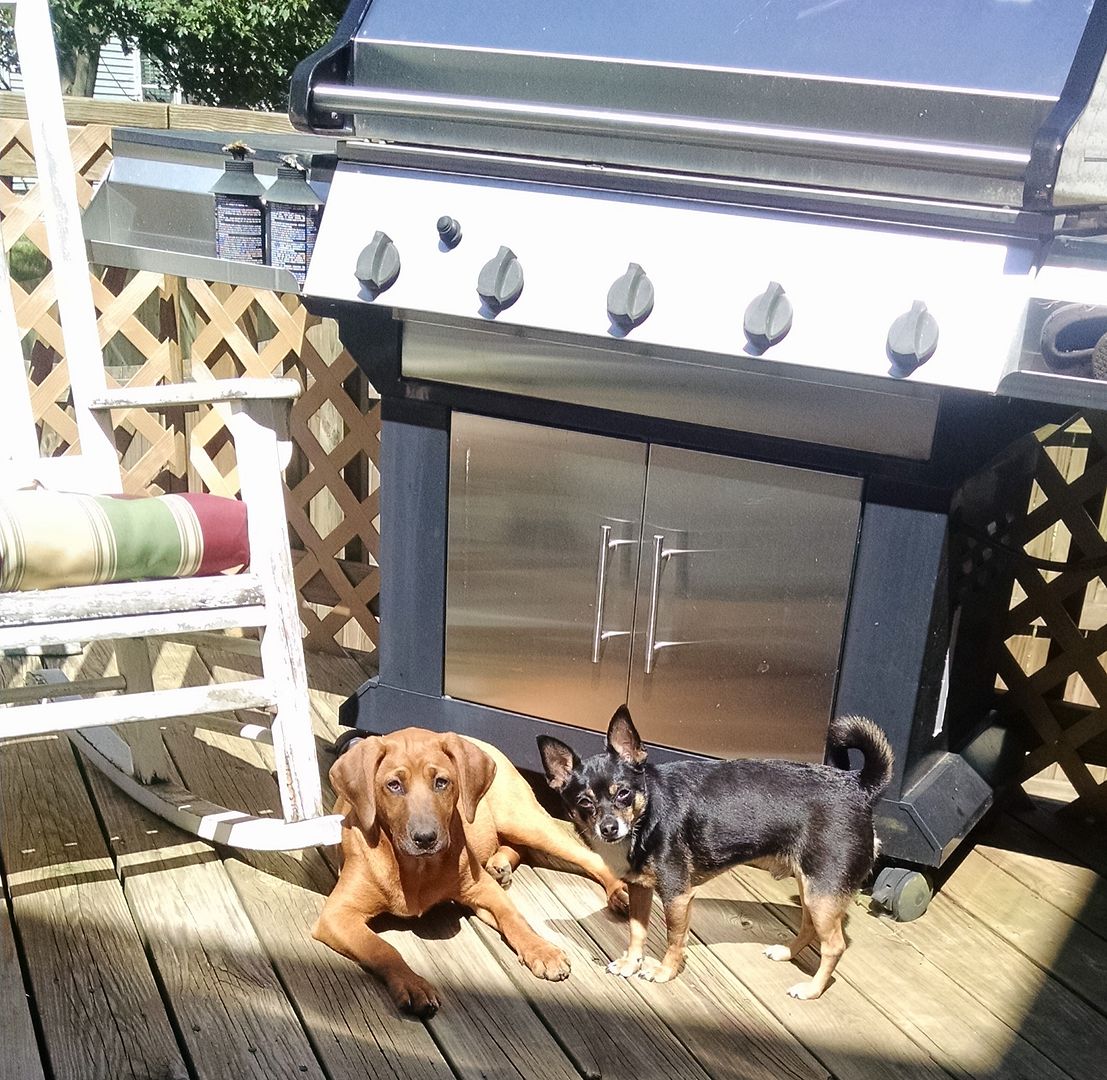 BG & Sonny taught me STAY AWAY FROM HULY!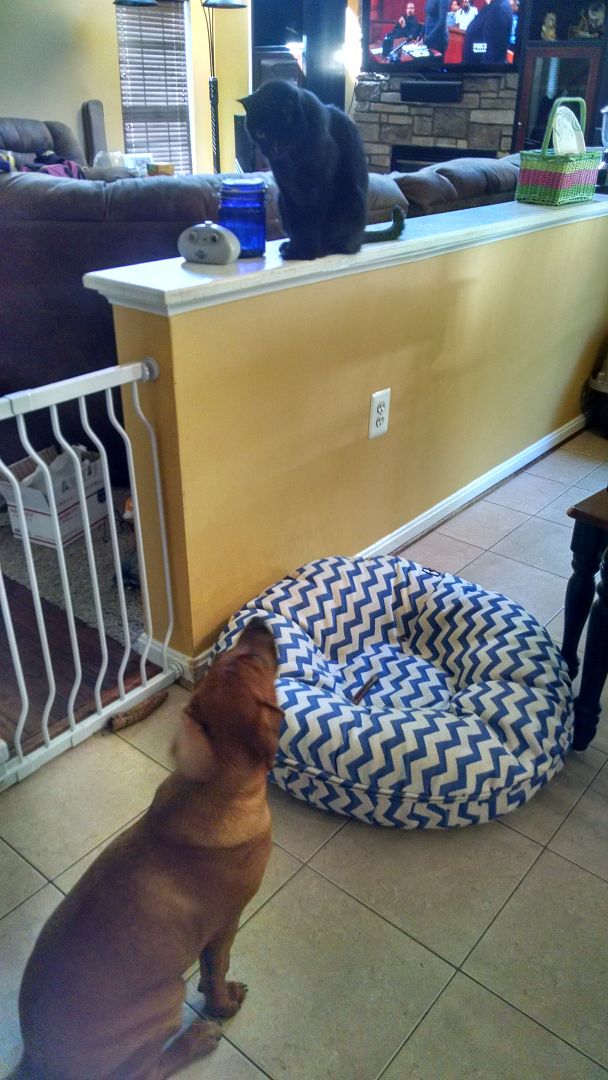 BG, Sonny & I are all the same size. See I am a Chihuahua too!
The line up! Hierarchy at its finest! LOL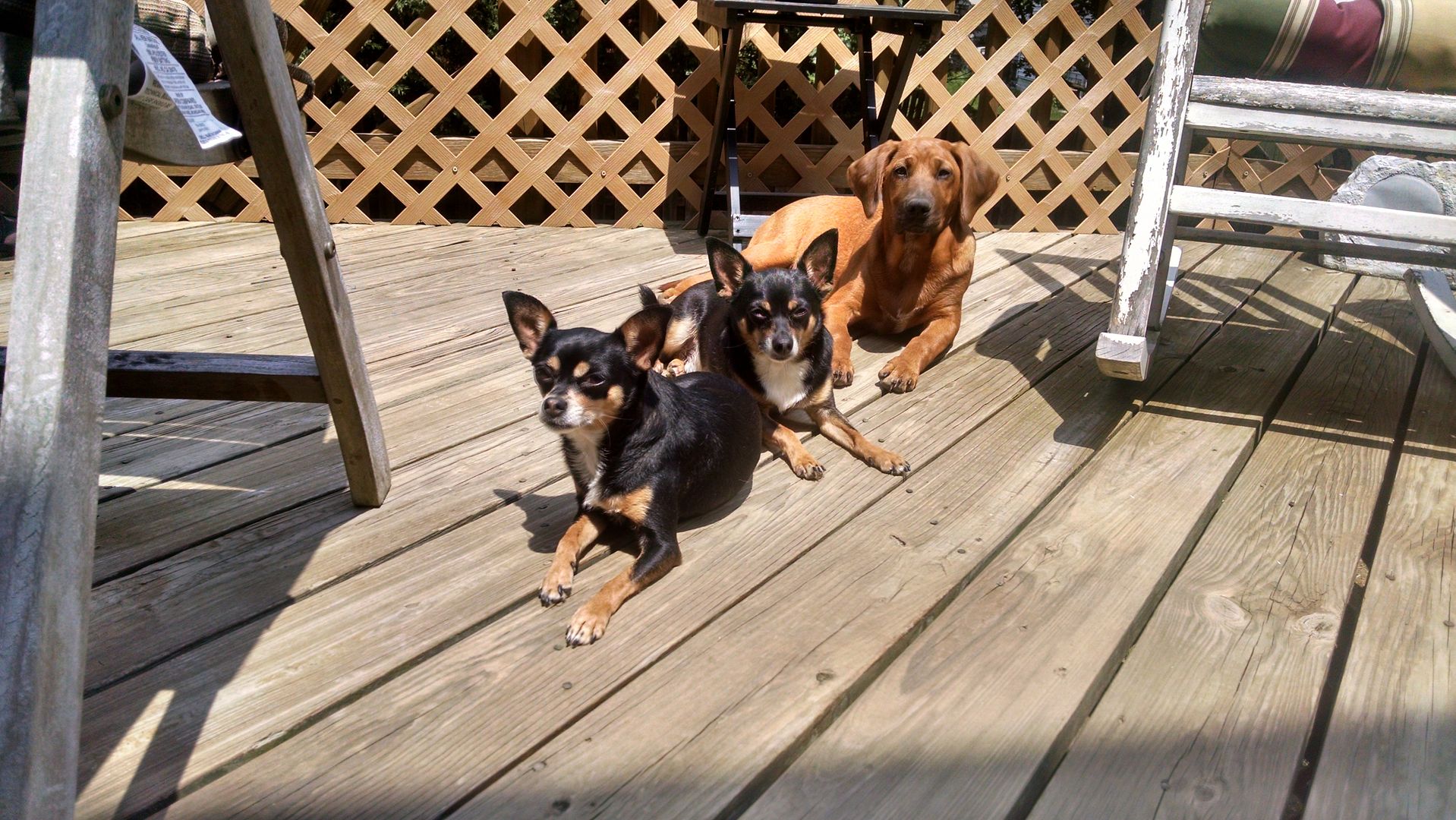 I really don't know what to do but Scarlett imitates both chis. She really believes she is a chi too. How am I going to deal with a 60lb Chihuahua?