I was an obsessed chi momma this weekend. I spent a lot of time enjoying the pups and socializing Ivy (my new short coat pup who is 5 months). Everyone enjoyed some new things as well.
Here is the whole clan. Finally got of picture of them all together!
Ivy and Jewel went to PetsMart with me. Ivy was a little scared. She just had her last vaccine a week ago so this was her first trip to such a store. I'm loving their new Wooflink bag that just came in. It is such a pretty color of pink.
Jewel modeling her new Your Rock outfit from Wooflink. Again, love the pinks in this collection!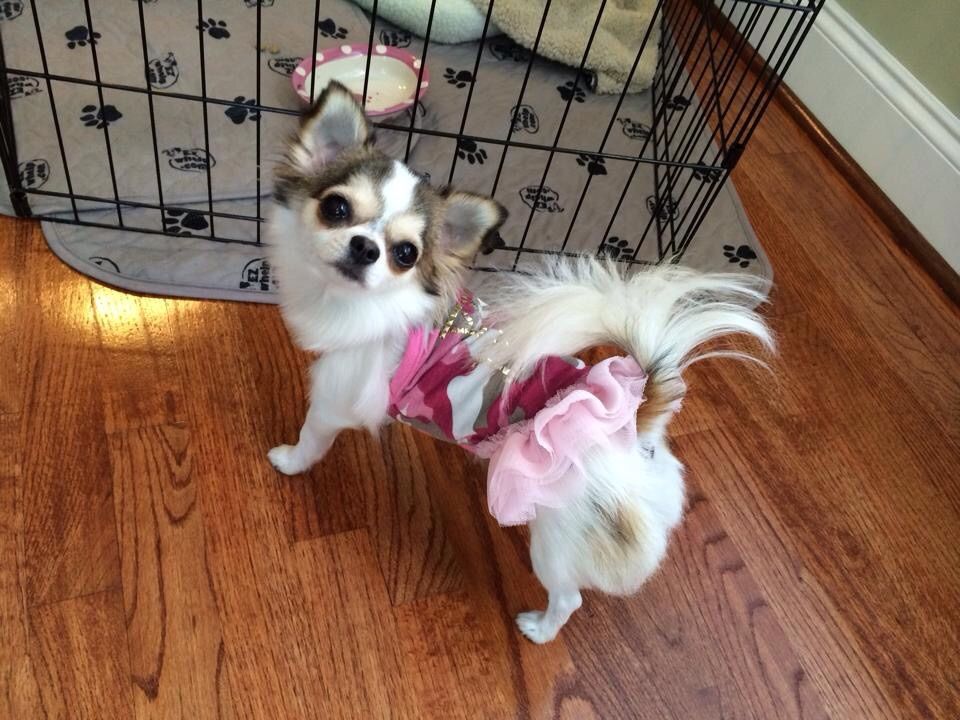 My bag! Me no want to share.....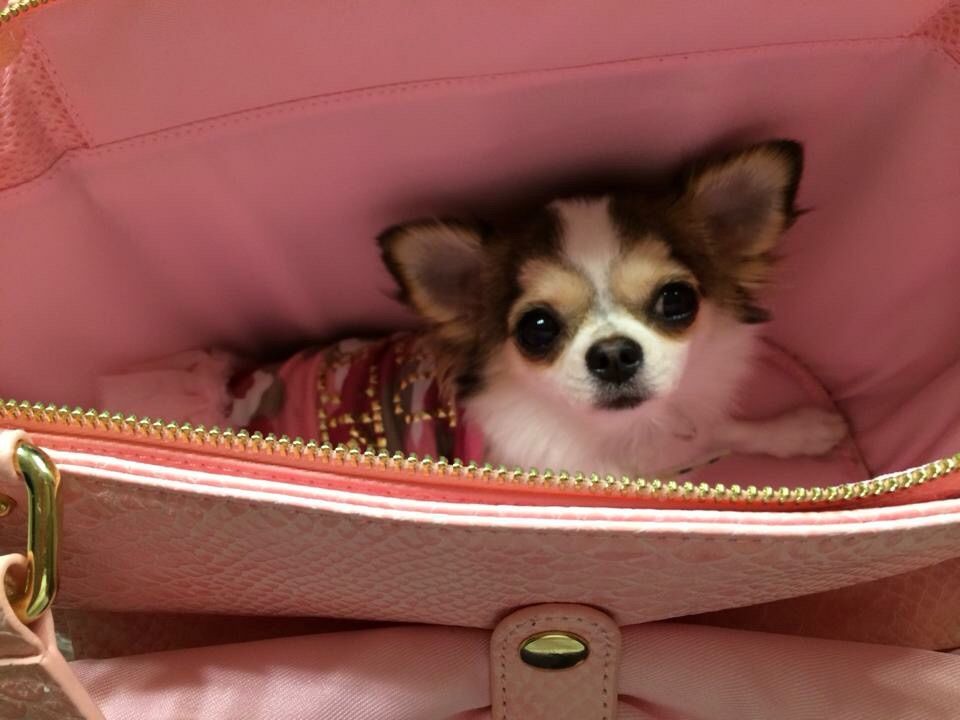 Not to be outdone, Sapphire is looking stylish in her Pariero denim coveralls and new Louis Dog Smile Tank.
Finally, last week Ivy spent a day at my office! She did great! Big office little chi!