It was such a beautiful evening for a walk. Carolina and Indy love walking through our local small zoo's nature trails.
The waters a little to deep for me to walk through like my brother does.
Ok, I'm tired of walking now.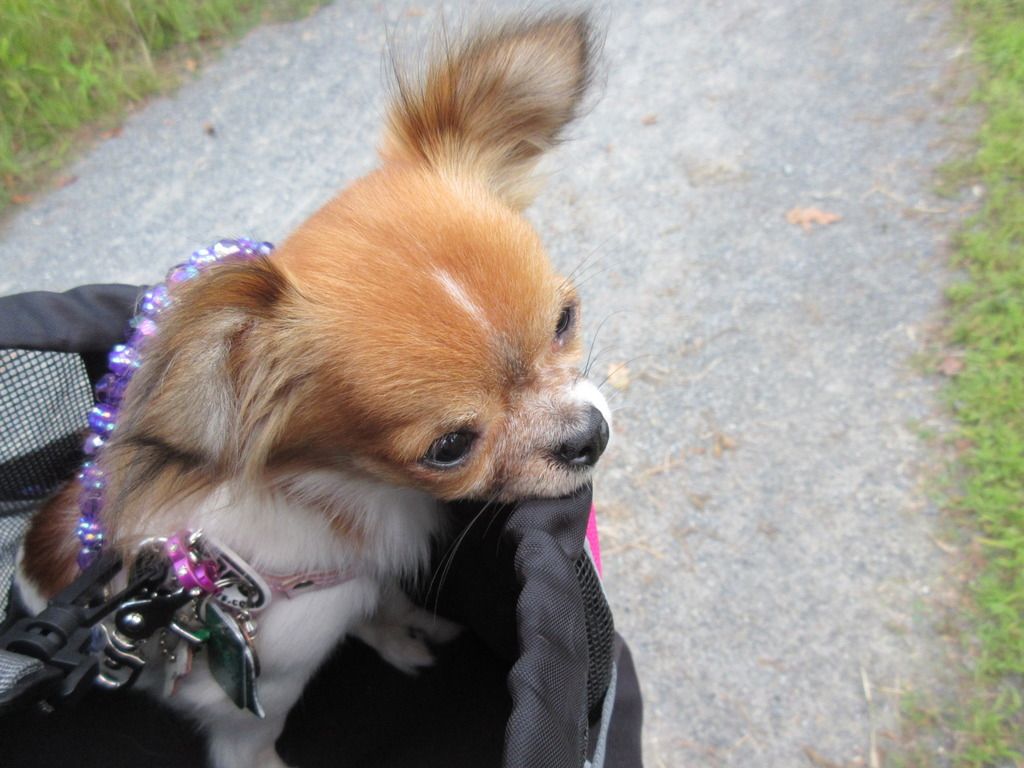 ...and we even saw a hot air balloon during our walk.