edit: I had to delete some pics because it says I was only allowed 8...
He WAS sleeping like this...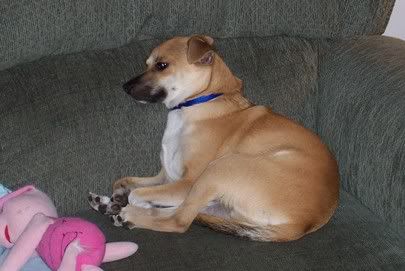 YAWN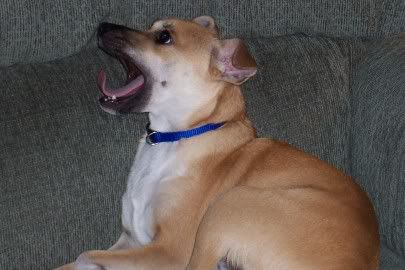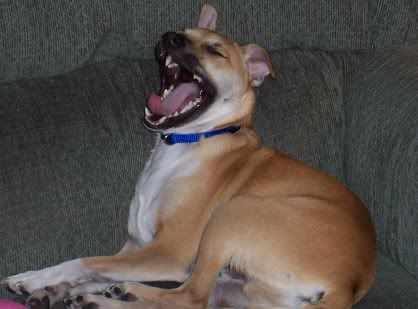 "I got your string mom!"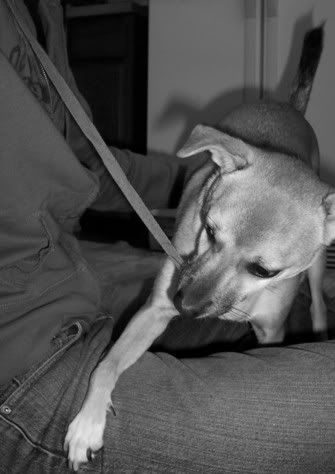 We put the pillows here so he doesn't go on this couch, and what does he do??...(he's allowed on the other one)
Sleeping in my bed...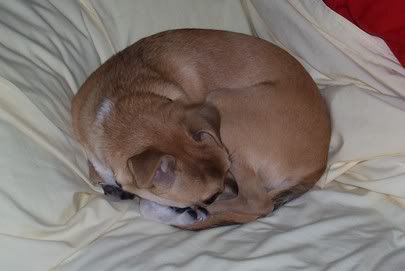 (As soon as I get up he moves to my pillow and sleeps on it, like "Finally! She got up!")