This is my girlie pink crate... I don't like it in here, but I'll get used to it. I'm A BOY darnit! (Daddy was mad at mommy for buying a pink one, lol)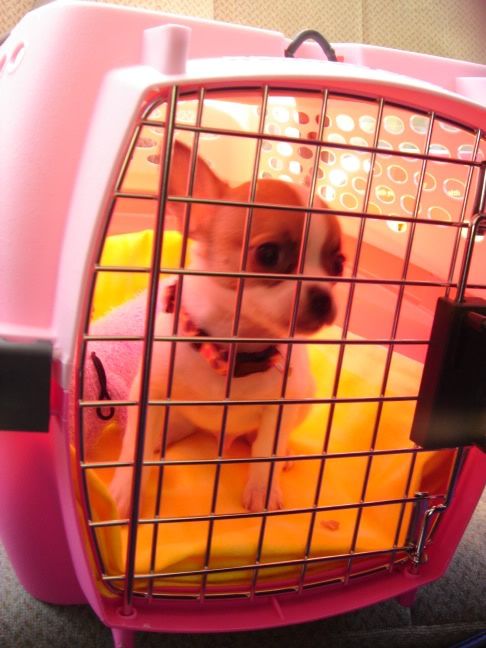 I'm next to an 8oz. Coke bottle, but I wouldn't hold still enough to get a good comparison... I'm teeny, I'll tell you that!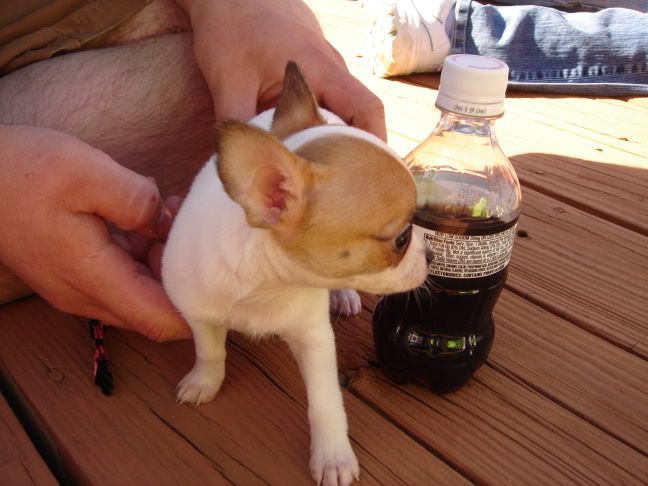 With my mommy's mom... She's my grandma... But she doesn't want to be called that yet cause she's only 41...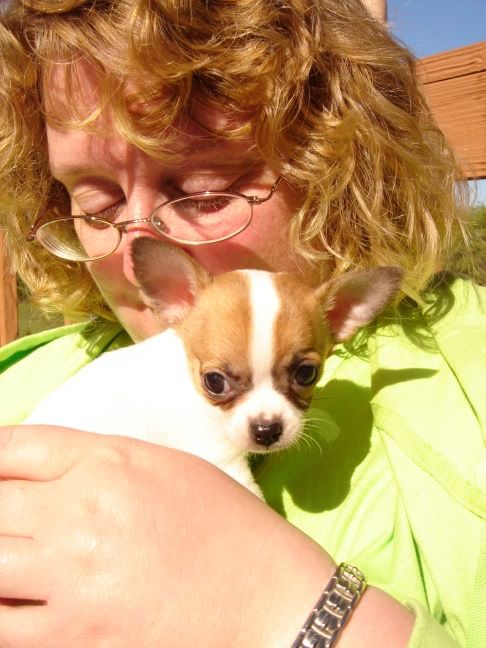 I'm between my mommy's legs... It's warm here.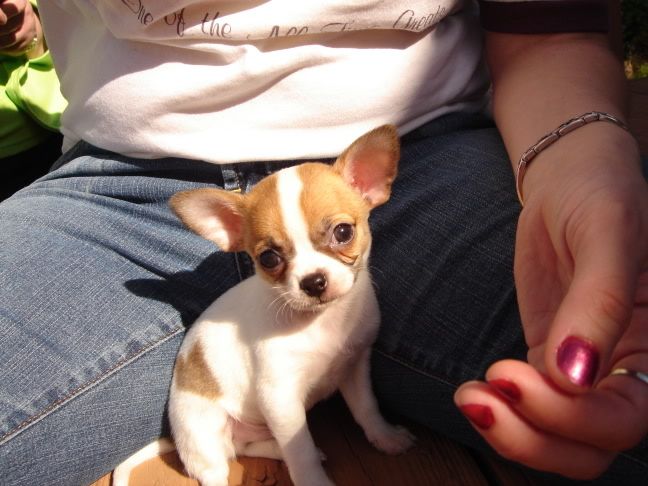 She was feeding me.... Cause I thought someone was going to push me from the food... I'm used to being with four girls in a pen, and I didn't get as much food as them cause they pushed me around!
This is my daddy's leg! He was trying to get me to peepee or something!