I got a good chuckle when I tried to find Lily this afternoon. This, apparently this is her preferred style of dress. I caught them in their favorite places on our third day here.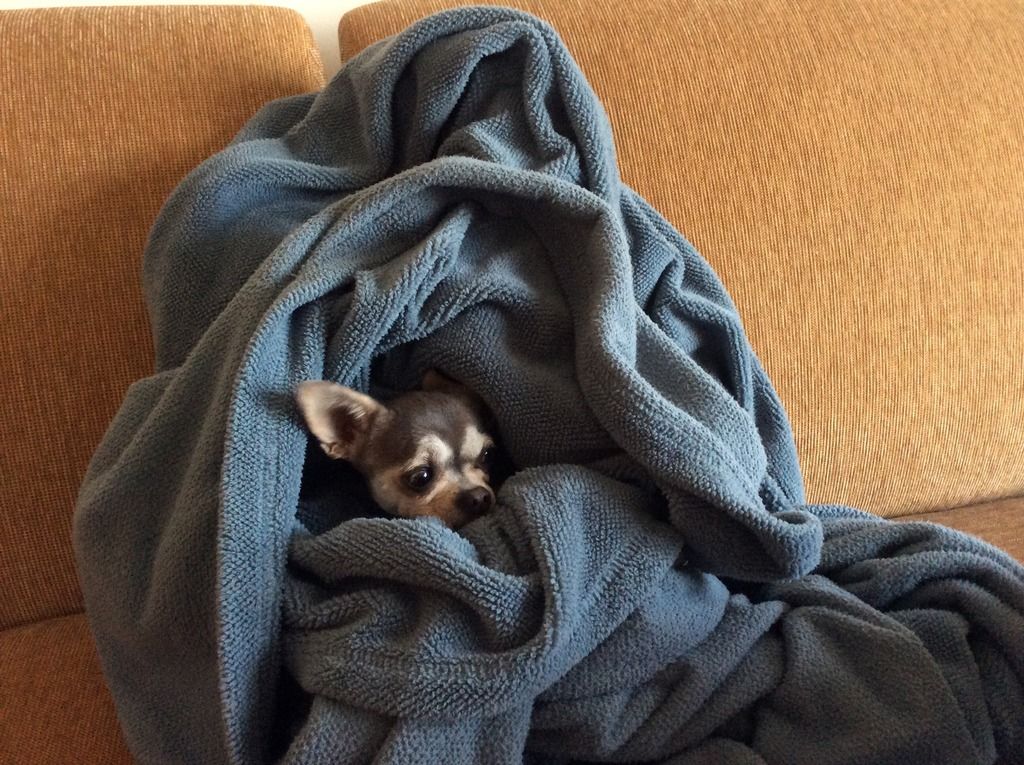 Raisin prefers the stair landing in the cottage to be comfortable.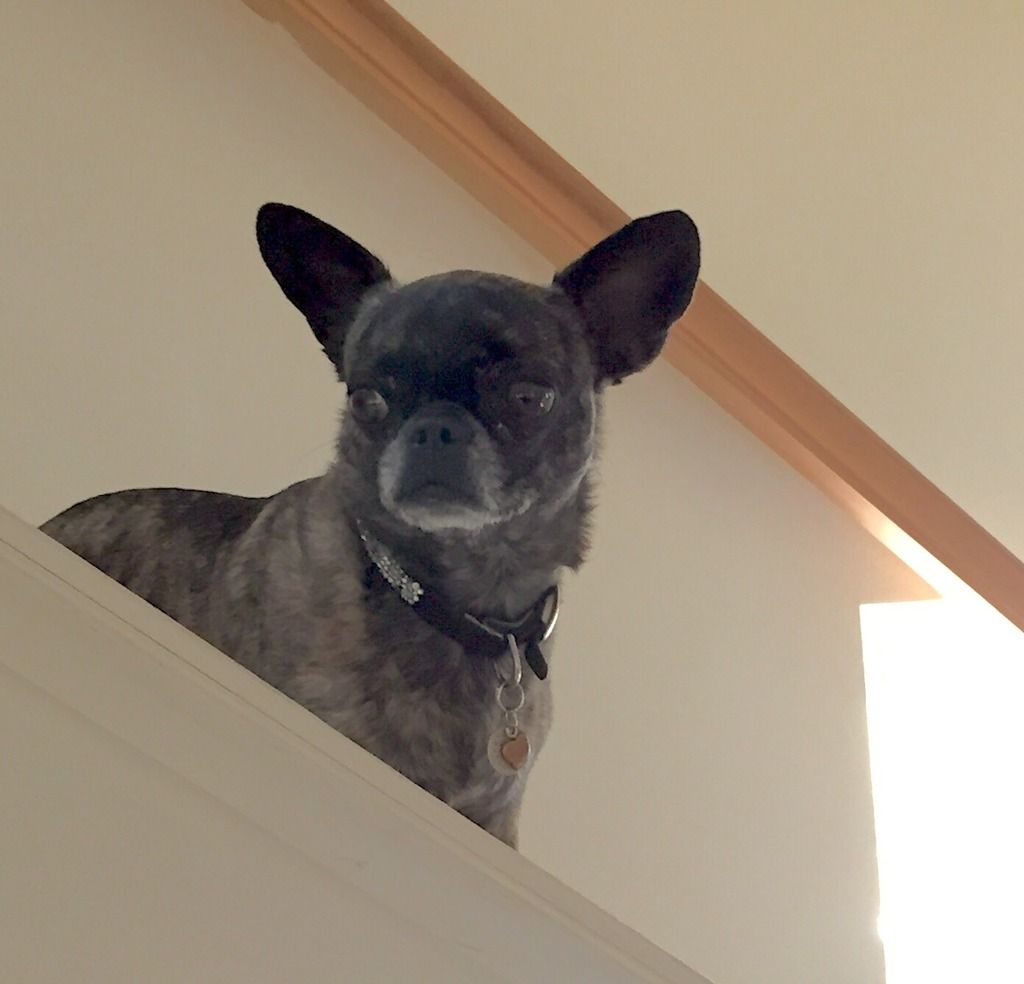 Mia loves the sun in the lounge chair.