We've only had Carlee home for 2 weeks today but it feels like she's been here forever already. Everyone is adjusting nicely and Carlee's starting to blow her puppy coat.
It's hard to believe she'll be 16 weeks old next Friday.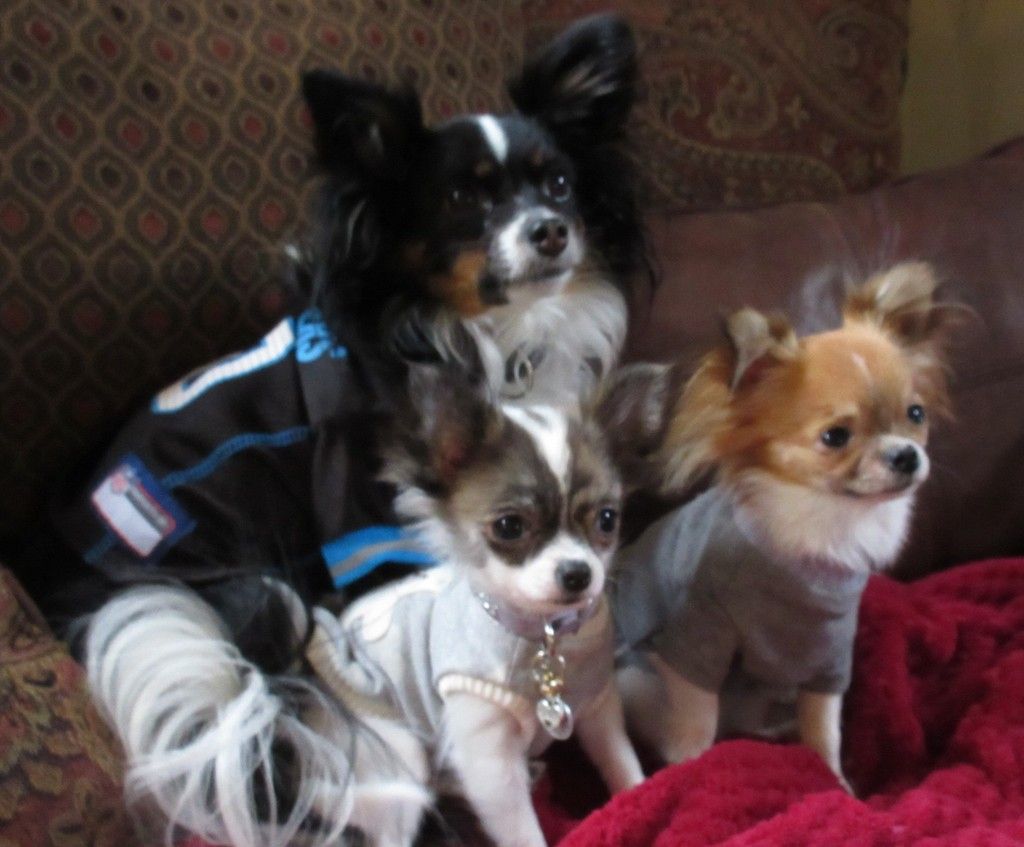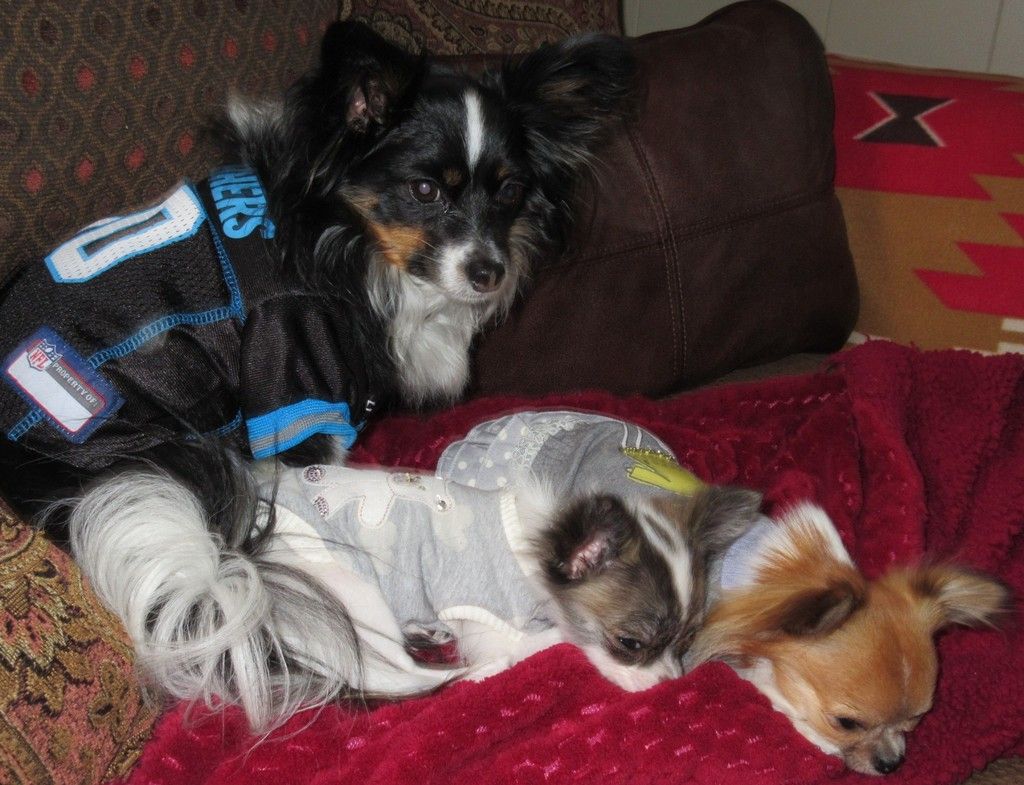 Carlee's always wagging her tail. She's such a happy puppy. But, her butt ends up blurry in a lot of pictures, lol.
I know it's not Christmas yet, but we just got these Susan Lanci tops yesterday so we had to try them on. I couldn't get the girls to stop playing so the picture got a little blurry.