Since its starting to get cold and christmas is coming quickly we decided to get in the festive spirit and put up our tree and decorations today.
Im really looking forward to this christmas since it will be my first christmas with the chis. All the pups are growing up alot and changing daily, ecspecially duchess since she is going through the puppy uglies at the moment loosing her puppy coat we are looking forward to seeing what her adult coat is like its amazing watching her change daily. It helps that she enjoys to be groomed too the only thing she dislikes is having her nails trimmed bless her she still manages it though.
Here are some christmas themed photos.
Here is Millie, who is turning one year old next week! 4.7lbs.
Gucci 25 weeks. 2.8lbs.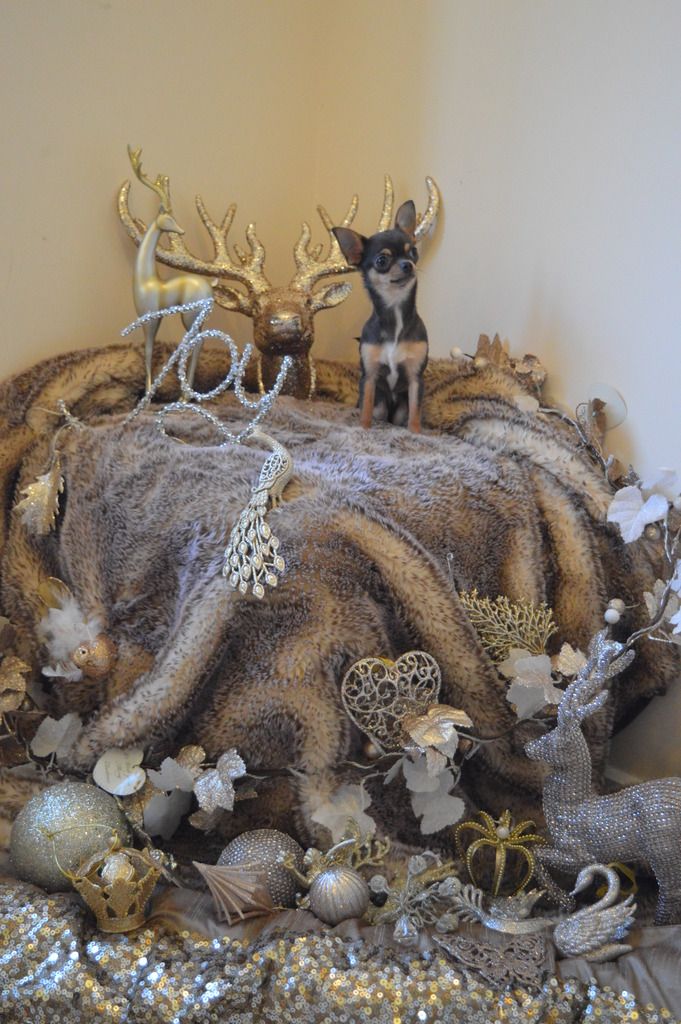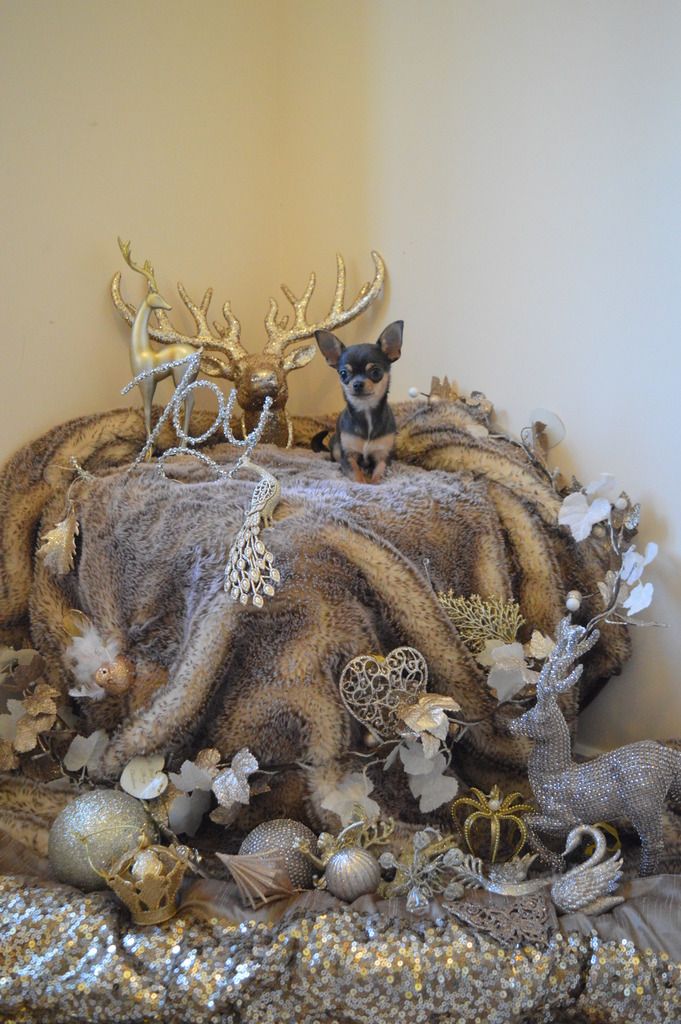 Duchess 24 weeks. 4.5lbs.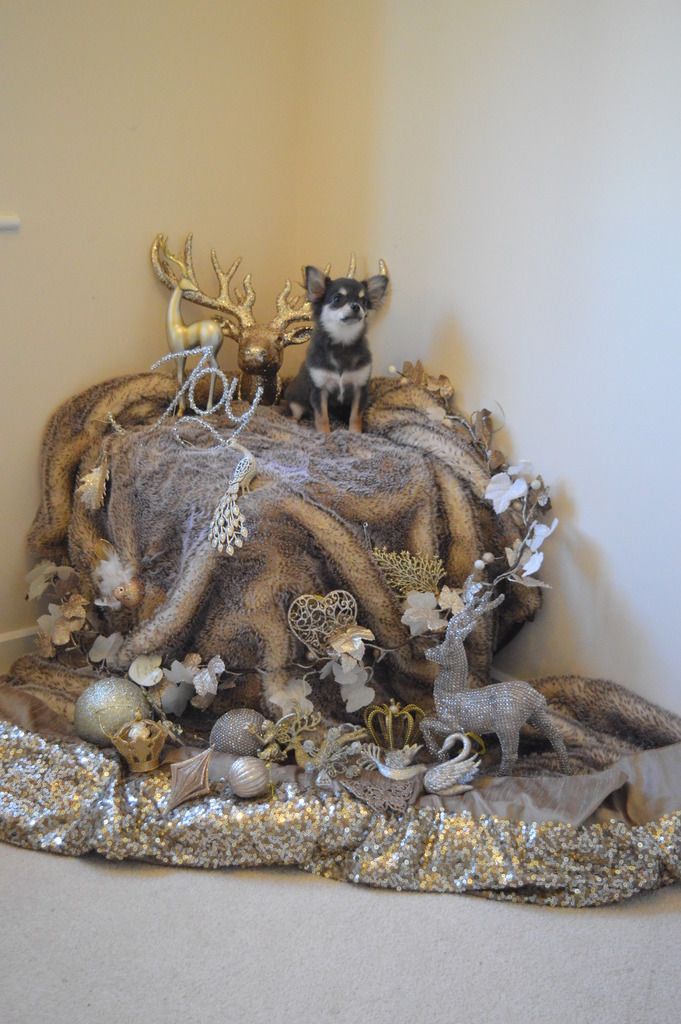 Darcy 23 weeks. 3.5lbs.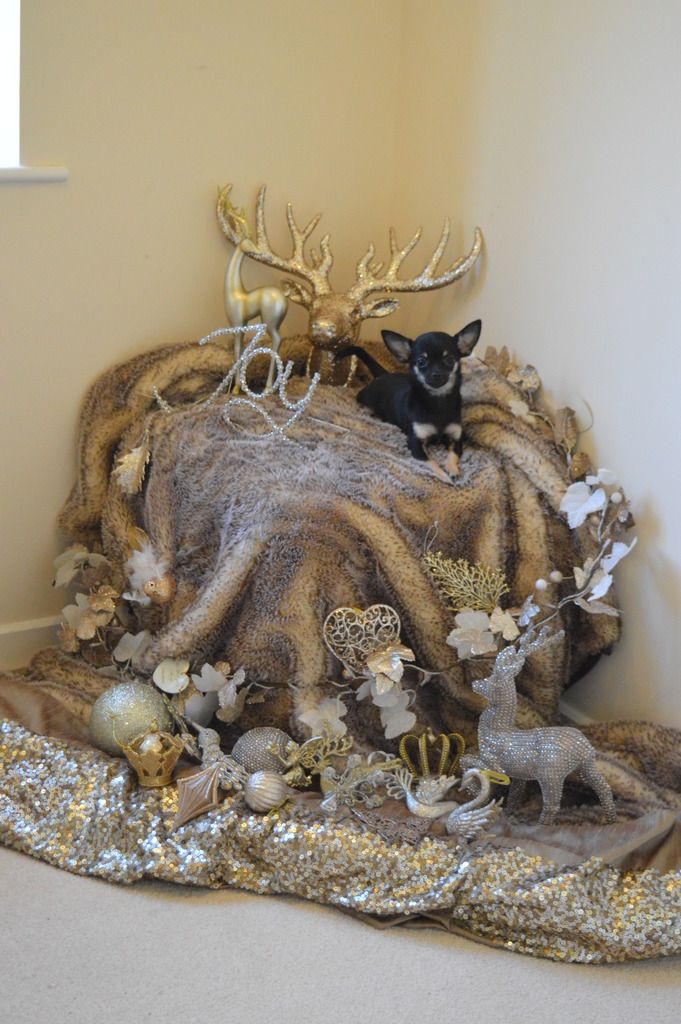 Pixie 22 weeks. 3,5lbs.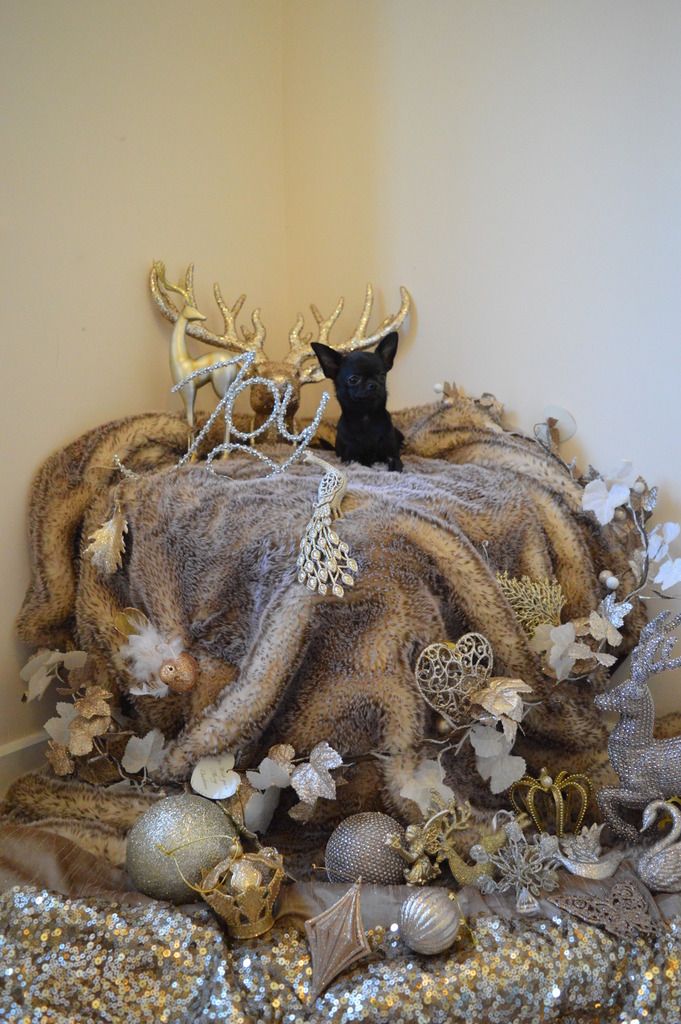 last time I posted you guys wanted to see them all together, so heres a couple of group photos.. I tried my best haha! darcy wasn't too happy about it!