I've been totally MIA on this forum lately due to work and many other things, total nightmare!
But anyways thought I would update you guys on my two and how they're getting on.. Neeva turned 7 months old yesterday which is pretty crazy to me! Her coat is coming in beautifully its very thick and fluffy its starting to grow back on her belly where she was shaved for her surgery! She is maturing into a lovely little diva very loving and full of sass and energy. She has still not hit the 4 pound mark,
Pablo is 1 year old and his usual weirdo self god love him LOL. He is spoiled rotten and loves his sis very much. He is though bless him feeling the cold of his first Scottish winter so he's wrapped up which he quite likes. He is sitting at 5.5 pounds and has the shortest little legs ever but still thinks of himself as a rottie.
I can't wait for christmas myself and my partner along with the chi's are heading over to my aunts where we will be joined by my parents and sister along with her husband, my gran, auntie and uncle and cousins. My partners family are also coming which will be a first so we have a full house for christmas this year the chi's will love it as everyone else are bringing their dogs too. Anyways enough rambling I snapped some nice pics yesterday of them looking at the amazing wintery sunset we had!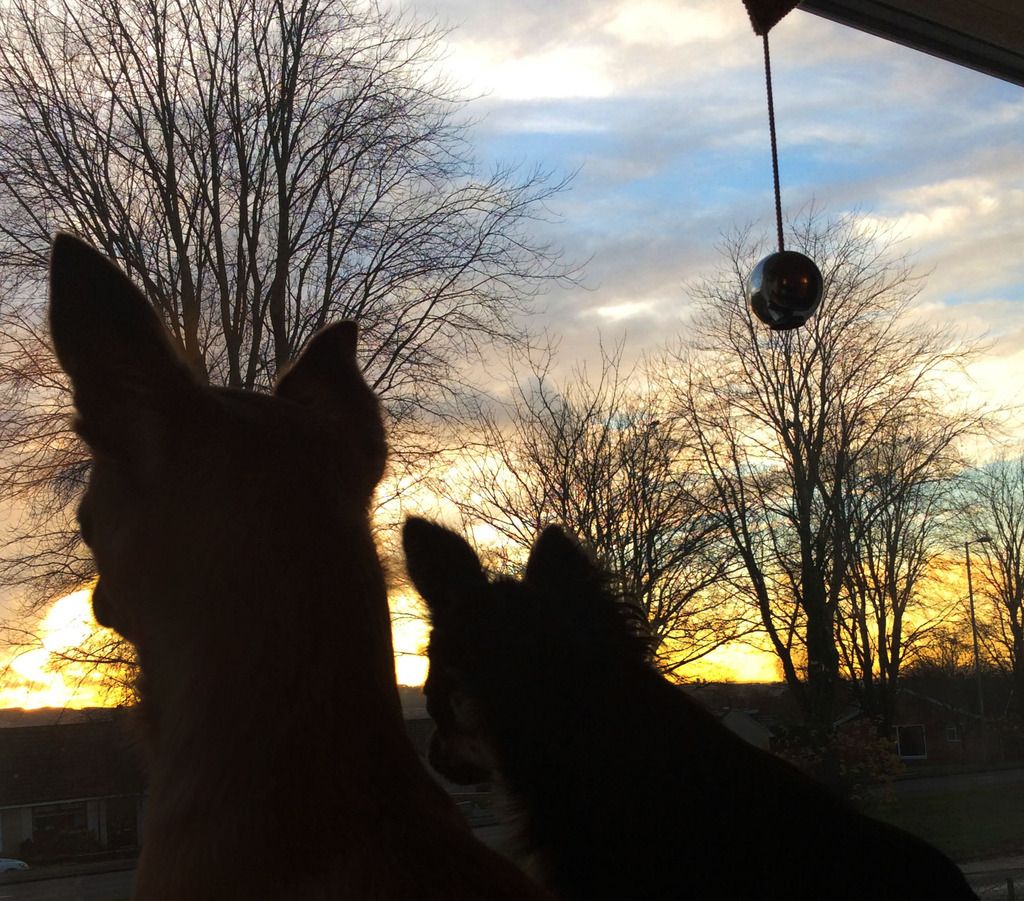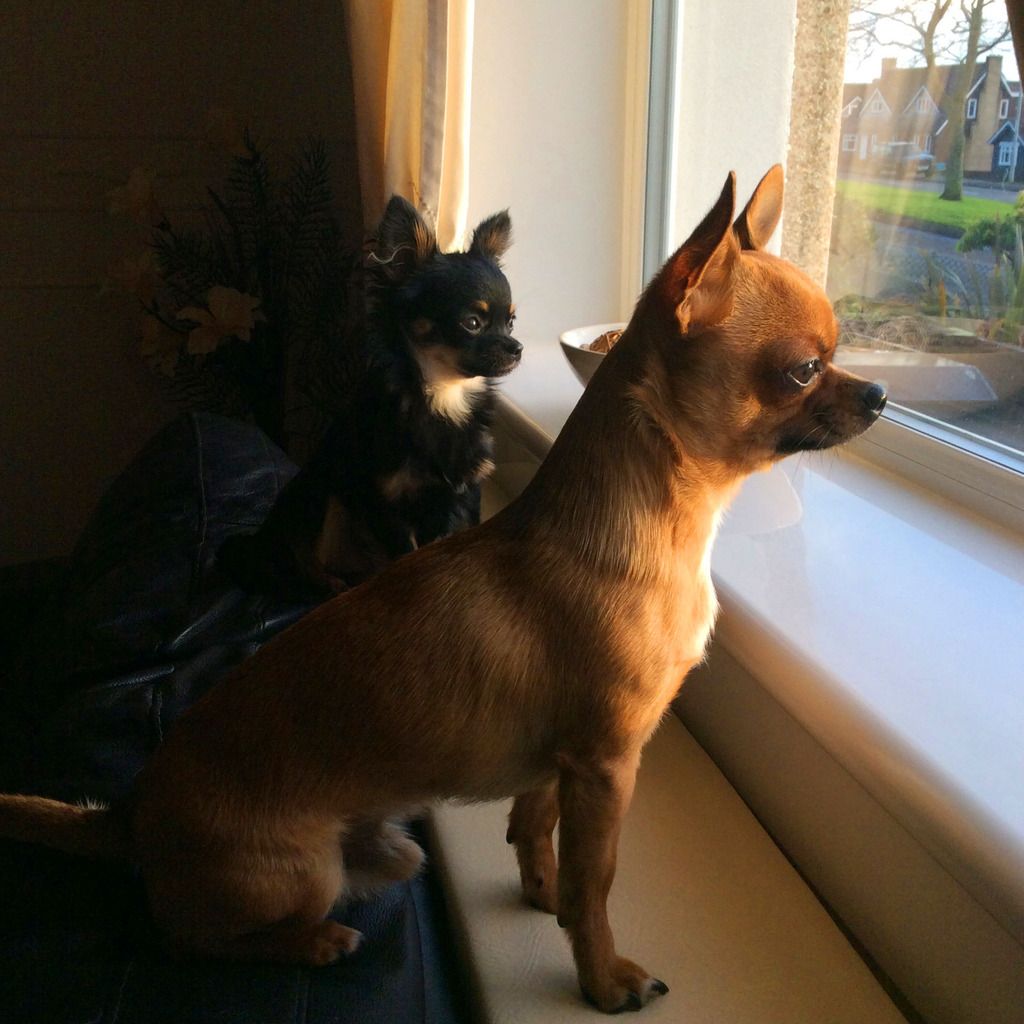 Little furry Neeva.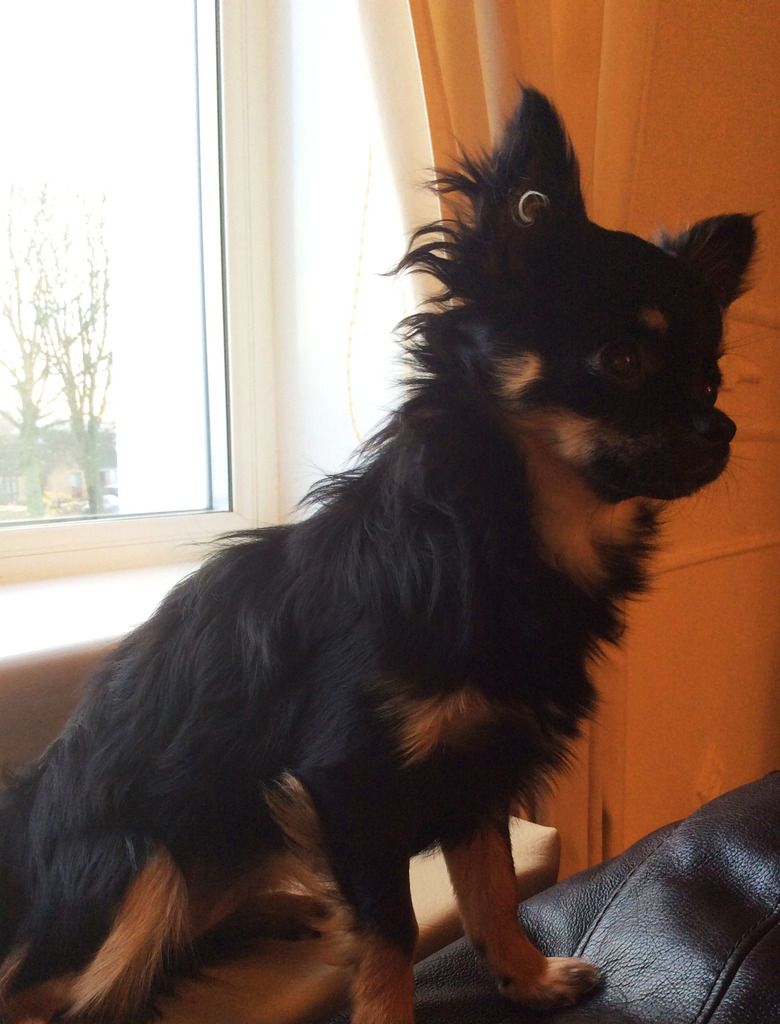 Pablo keeping warm in his jumper!