I can't believe I have my own puppy!!! And I can't believe how much she's grown in just one week.
Here she is last week.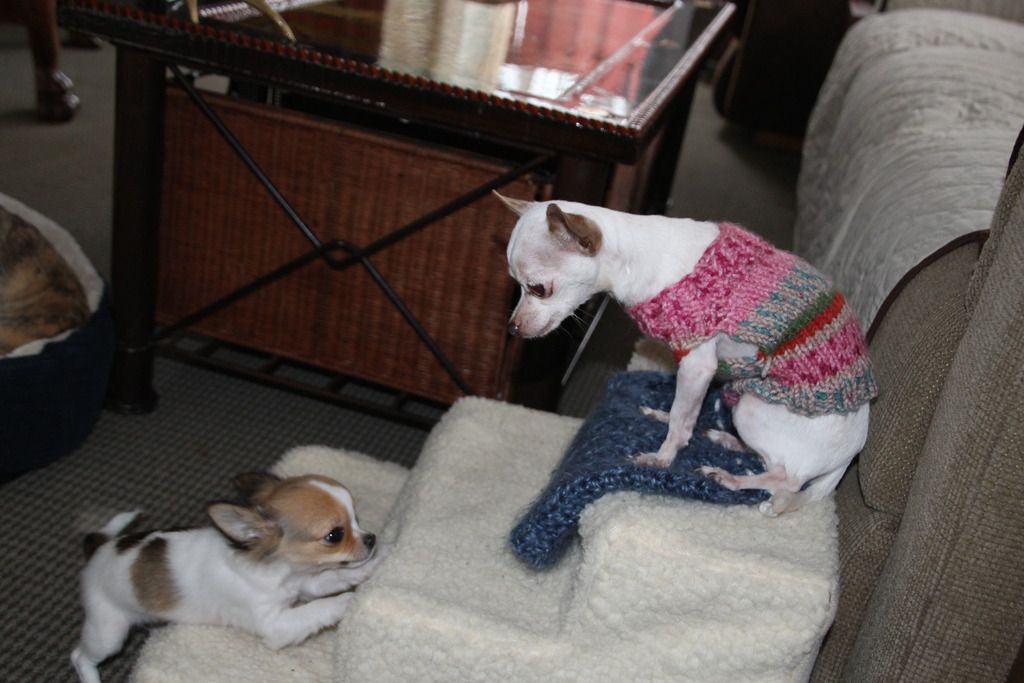 Mickey says "Mommy, WHAT were you thinking?" LOL
Guess who just learned to go up and down the doggies steps?
I'm looking so grown up now.
I'm so growed up I can even help Mommy with her computer.
Also, Piper finally nipped her. Now Peanut doesn't advance when Piper growls and Piper seems to be more comfortable close to her. They even both sat in my lap with no growling. Keep the puppy advice coming, I read every word. Thanks!
__________________
[URL=http://s1187
http://pdgm.pitapata.com/0wGB.png
He prayeth best, who loveth best, all creatures great and small.