I haven't picked out any names yet!! When I first got Chory and Gilly they went nameless for a couple of months, I wanted something to really be "them" and don't ask how we ended up with a Chory and a Gilly. haha I have no idea.
I'm working on a short list of names so that when we bring him home in May I can see what fits his personality. My breeder is fine with us going to see him again in a few weeks (he'll be 6 weeks old then) and I can't wait, he'll be so playful then.
I went on Tuesday (he was 3 weeks old exactly in these pictures) and in just a couple of days his hair was already coming in much thicker and he was more active. Here's some pics, because I cannot stop STARING at him!! I have this short video of his little face and it's so sweet to look at a few hundred times a day. haha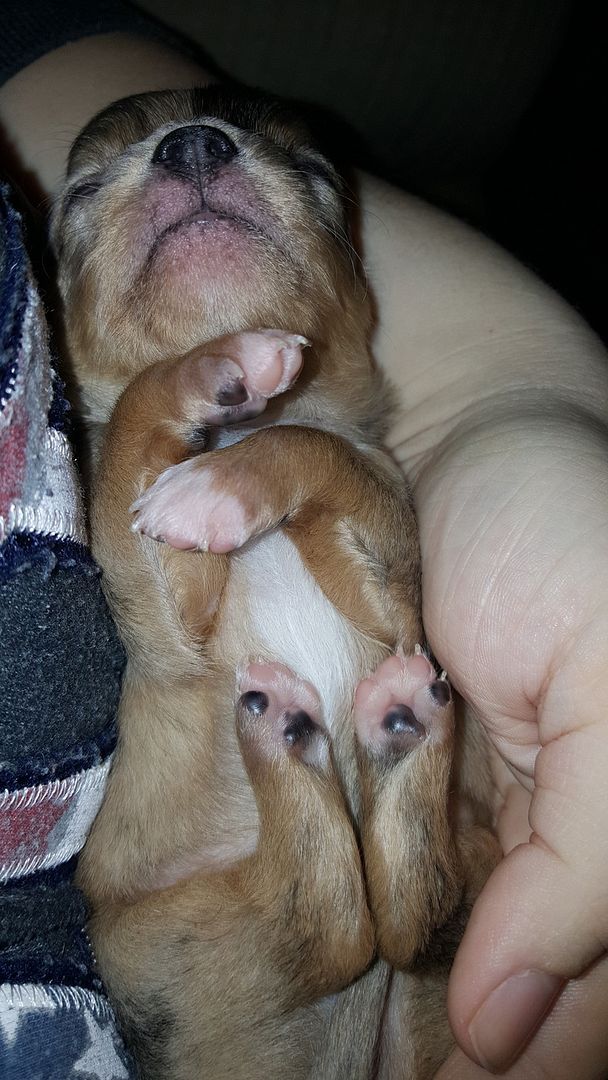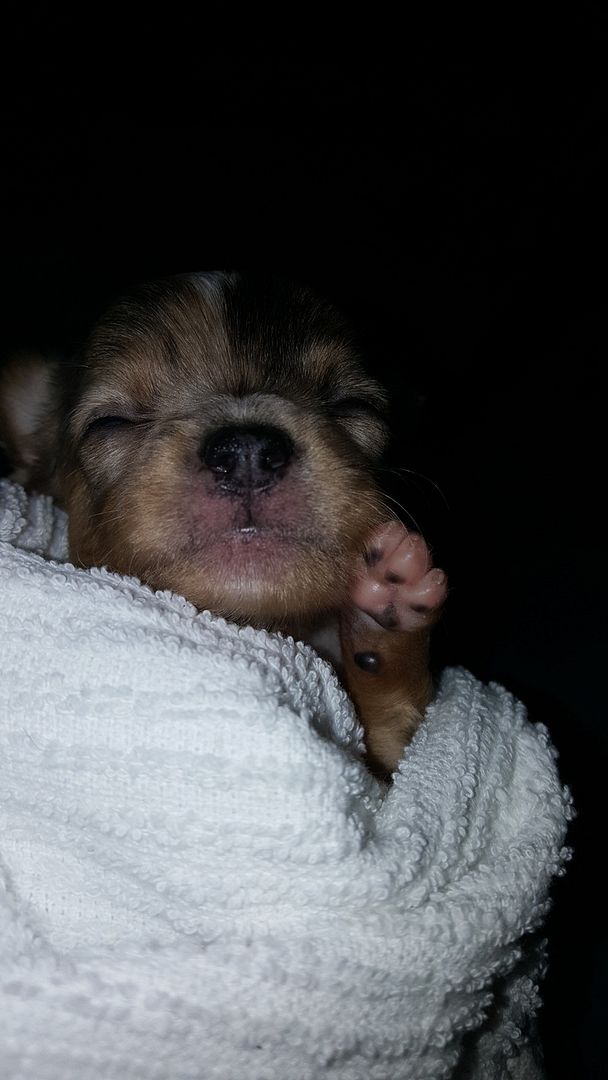 She thinks he's going to have what she called a "marbled eye" where part of it may stay blue. They're both pretty blue right now.
And she sent me this picture of him yesterday, nestled in with his sisters.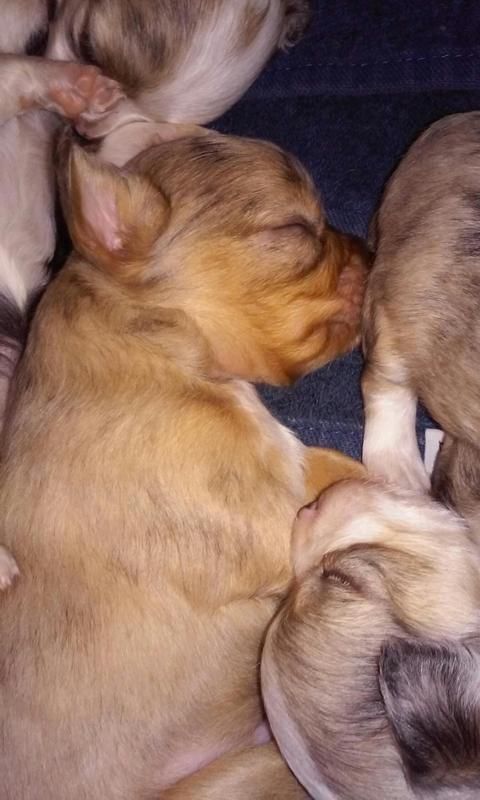 Hope you enjoy him as much as we have been!!