Here he is, my new rescue Chihuahua! Turns out he is only about 4.5 months old, though his paperwork says he is a year old, and other people told me he was born in October or December of last year. I knew he was young when I saw he still had baby canine teeth, and he really only has adult incisors!
He is named Gobo after the central fraggle character in Fraggle Rock.
We went to the vet yesterday and he is healthy other than probable worms. He is so young, and neutered and had his rabies vaccine a few weeks ago. Oh, well. He was given some wormer which should help clear up his constant, loose-ish stools. After it makes them worse, probably. He is just over 3 pounds right now.
Profile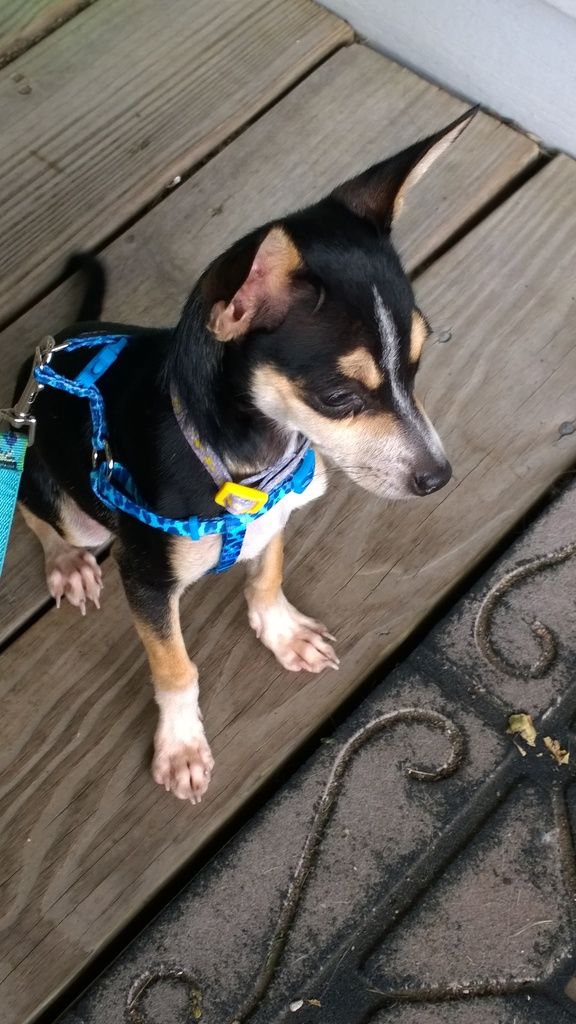 blinking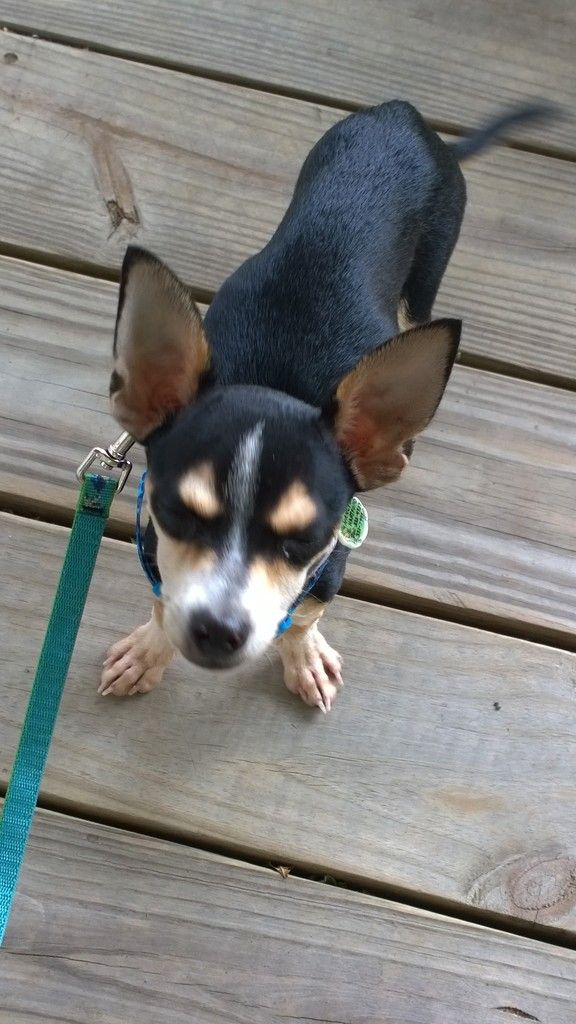 sleeping, with my hand for size reference
Sent from my iPad using Tapatalk