I have been without a working digital camera for some time now. Since I bought a new camera, thought I would take pics of our four chi babies.
Buster, blonde long coat, age 12 (blind)
Snow, blonde short coat, age 7
Neko, chocolate , age 13
Mick, tan/sable, age 9 mos.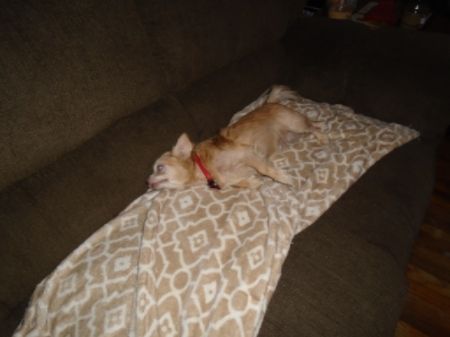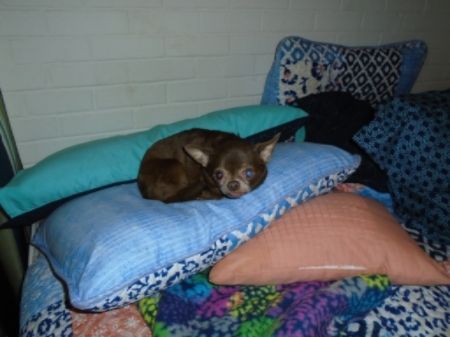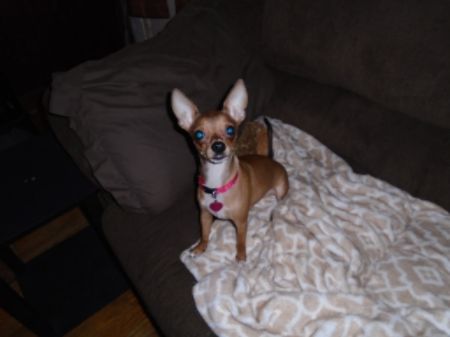 This one just visits daily to eat my catfood, lol...