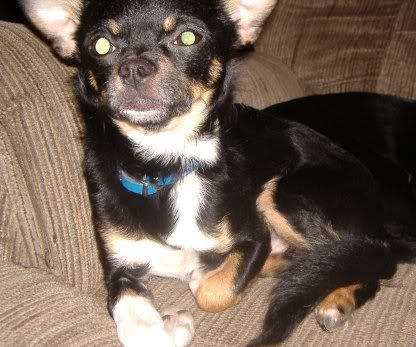 My sweet sleepy little Boo Boo!!!!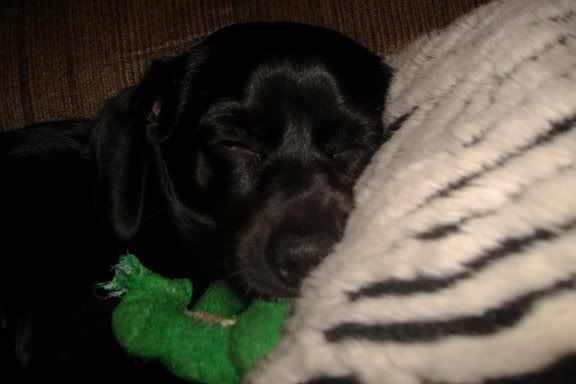 I LEFT THIS PIC a little larger for a reason. I wanted all of you to FINALLY be able to see his little curly whiskers!! Most chis that I have seen have straight whiskers. Tito's are SOOOOO CURLY! It's like he has a Rex gene almost....like a rat or a cat.
A little yawning....a little scratching....whatever. It's all good.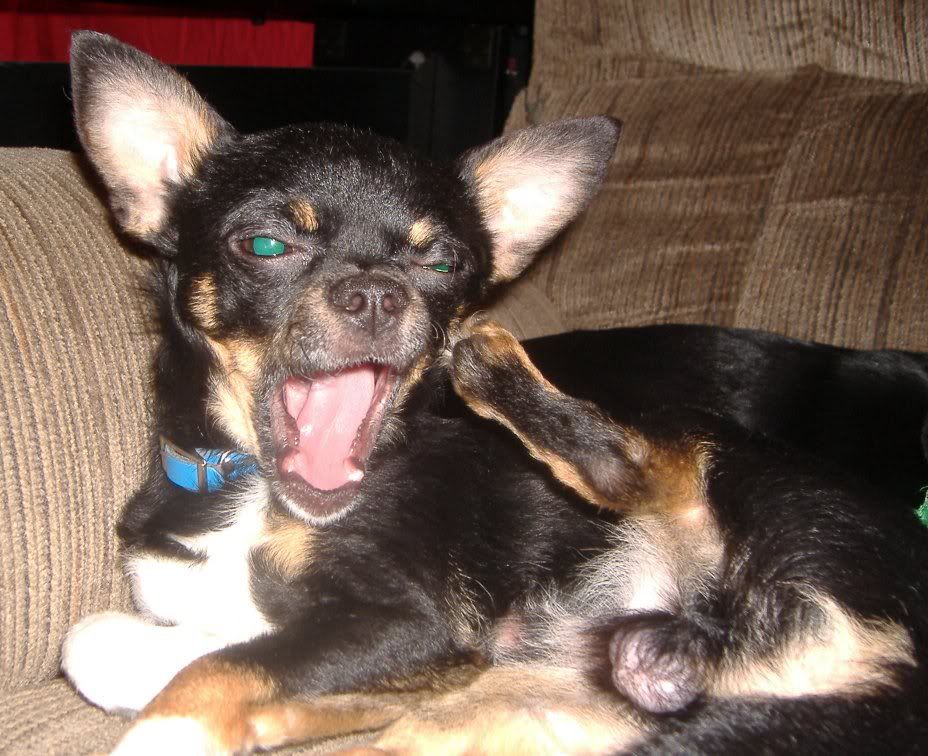 In this pic and the next one, he's not actually sleeping. He's doing that sweet thing where they wipe their face with their paws!! A picture just doesn't do it justice!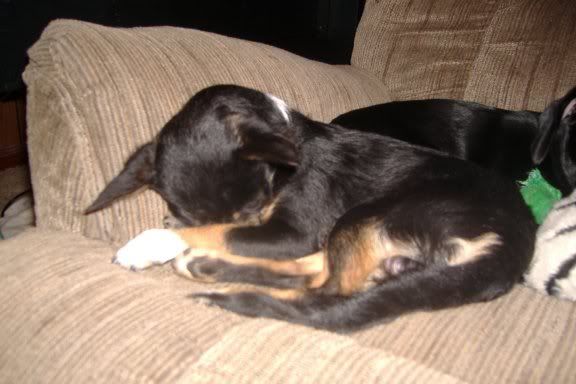 He's like,
"Ma! Enough with the camera already!!"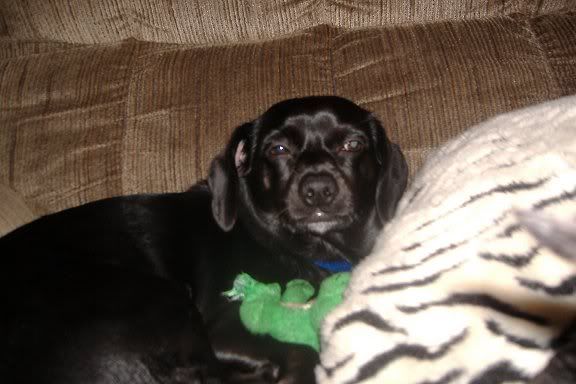 That's all, but hope you got your fix of my Teeter and my Boo Boo...Tito and Marley.