I had JoJo at work with me yesterday and here are a few pics
As you can see, he had a busy day!
Here he is making friends with a large black lab outside my office..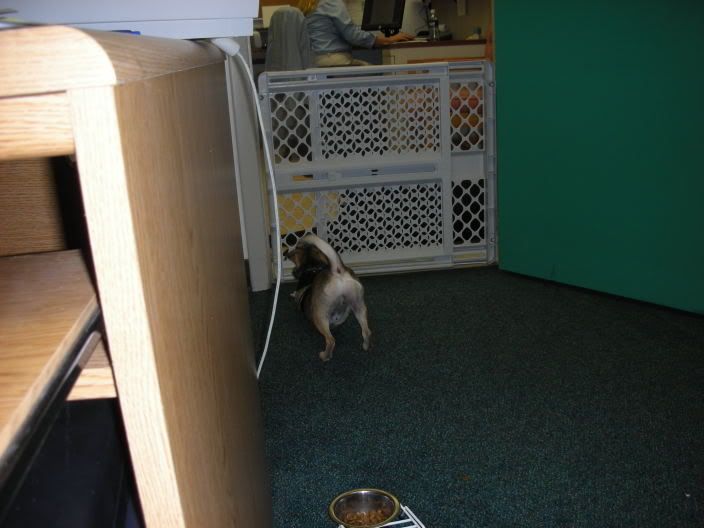 Here he is mad at me for not letting him go out and play..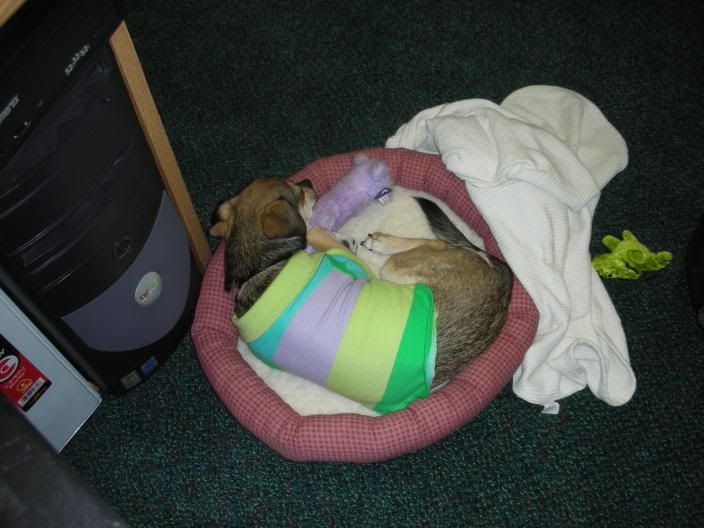 __________________
www.myspace.com/barnaclejane
Syiid: "What do you suggest? We shoot him like a dog?!"
Locke: "No, I like dogs!"