So I went to the beach on Thursday with Yoshi. She was having a great time at first, and when we went for the water she was actually coming with us ... IN the water O_o She is usually terrified of water, and now, thanks to a big wave, she still is >_< That was the only time that day we even got close to the water without a fit being thrown on Yoshi's part. We'll have to try again, maybe she'll get used to it. Probably not though, she has an excellent memory ^_^
Here we are, having lunch ... this picture makes my leg look big >_<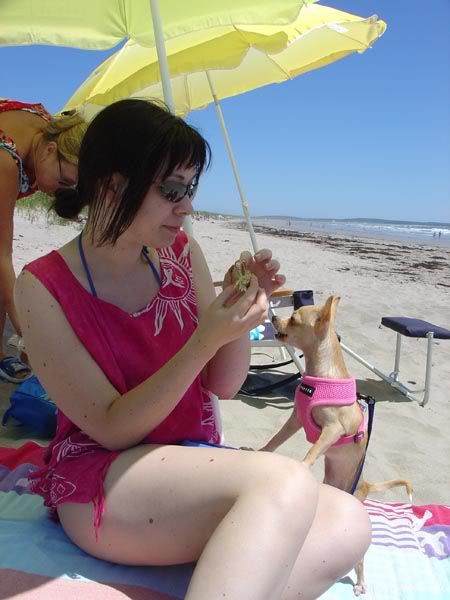 I was sharing my lunch with her, but I guess that wasn't enough, because she stole half of Daddy's sandwich two seconds later when we weren't looking, lol.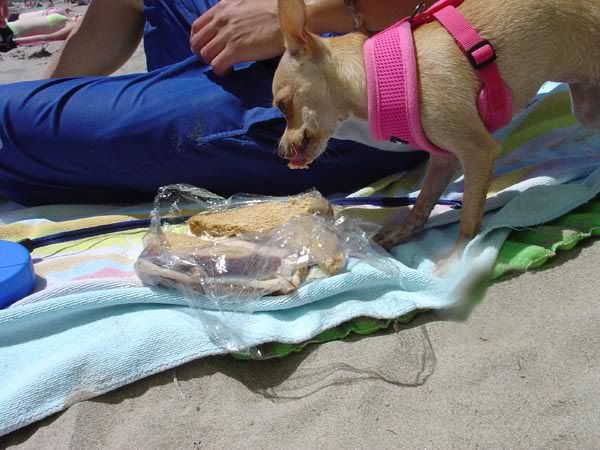 So exhausted ... it's hard laying at the beach all day
This is right after the big wave splashed over her. Poor baby, I felt so bad for her. She was having so much fun, and then after that she just wanted to go home. Poor Yoshi.
Some of my favorite pictures: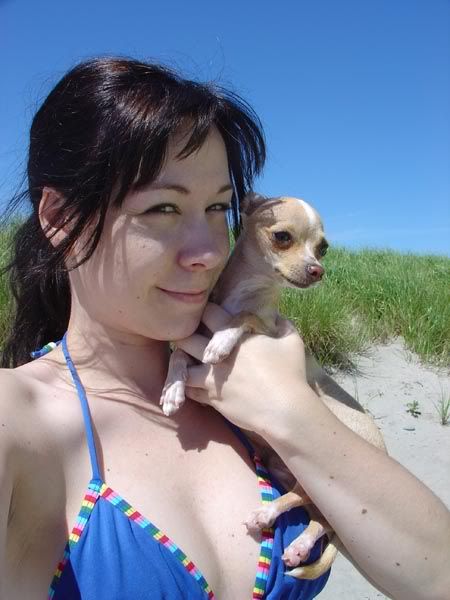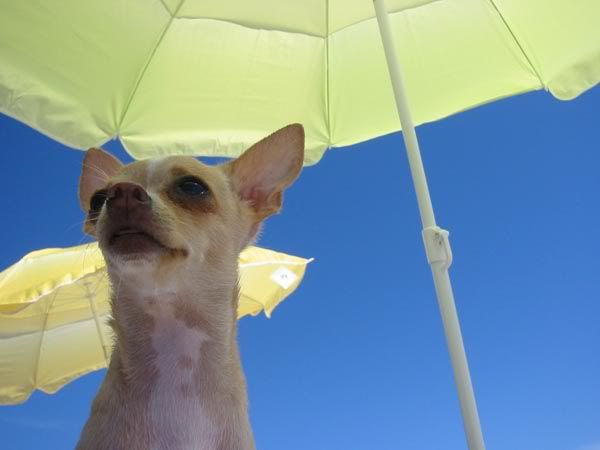 That's all for now ^_^