Wait until the end of the video to see why he's whining...*sigh*
Carl's latest obsession is empty water bottles. Ever since my mom let him chew on one...now you can't drink from a water bottle without him whining and crying.
Haha this was me being mean...I had the water bottle on the coffee table and he knows he can't grab it until we give it to him...bad mommy!!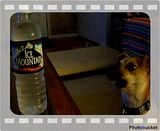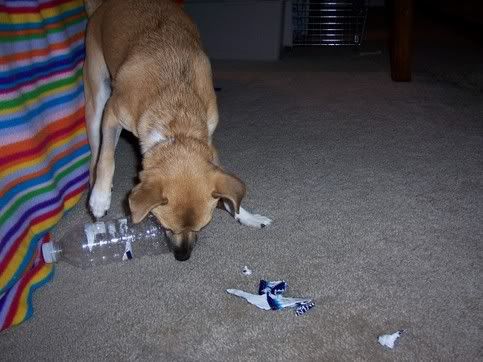 His other new obsession is sticks. Whenever I take him outside to go potty, he has to walk to the tree that recently lost sticks in a storm. He picks a stick, and takes it back to our yard to chew on...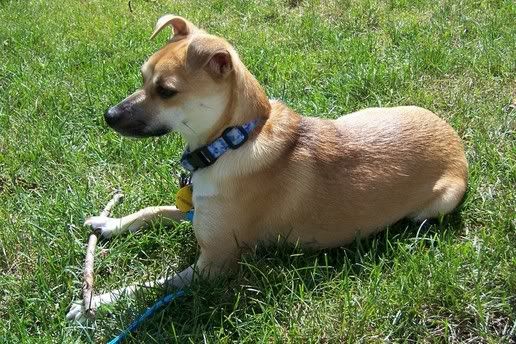 He looks so strange in this pic! He's laying on his side, but his head is upside down...
And his last current favorite thing is a McDonalds toy my brother gave him. Carl is normally soo destructive with his toys, but he loves his new little puppy. He flings it around and sleeps with it.
Here's his new puppy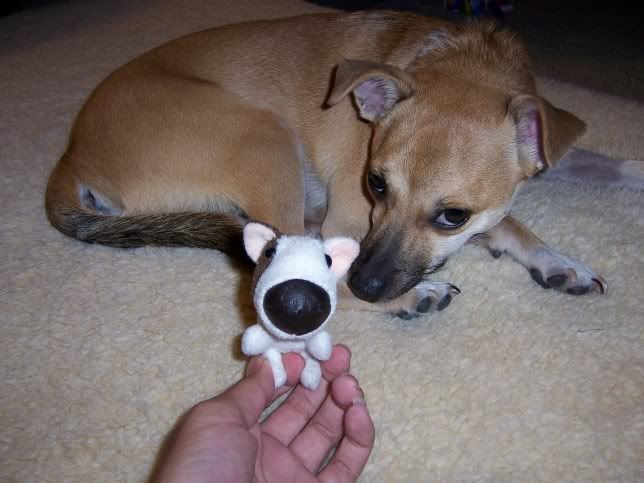 And a random pic...