I brought along a ton of new bones to keep him busy! (No that's not grass, that's just Grandma's green shag carpet!)
Day 2
When the little cousins arrived...
Sniffing Danny
Becky leading around their dog, Buddy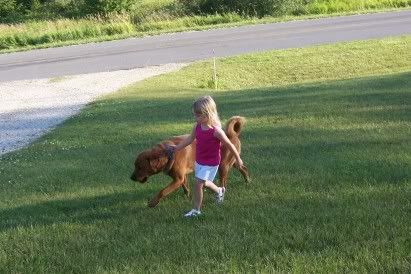 She LOVES Carl! He's just her size!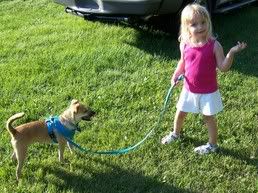 Resting next to me
Carl hardly slept the second day, except for maybe a few hours when we went out to lunch/visited other relatives.
At bedtime, he passed out in my mom's bed
On the car ride home (which ended up being SIX hours- yay several accidents/detours/construction) Carl slept the ENTIRE way. The kid's exhausted!!
Doesn't he look SO tired??