I was taking pictures of the new dresses I made today and got these two cute ones of the girls I thought I'd post.
Deedlit giving me a cute look.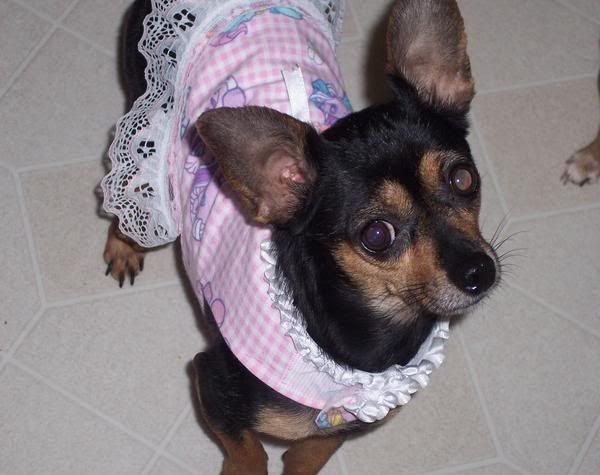 Cosette sitting in her grandpa's lap with her chi-mom Miyu. Cosette is such a suck up to my dad
and basically any guy. She's a flirt!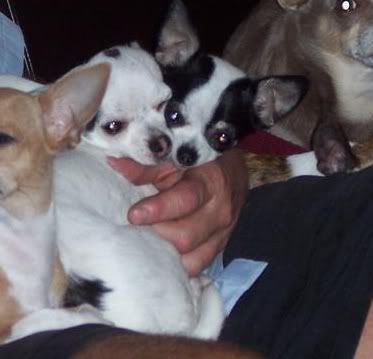 __________________
~*~Gypsy, Deedlit, Cosette, and Isabeau~*~