Carl's 1st birthday is in two weeks- but I'm leaving for college tomorrow!!
So we celebrated early!
First I got him a nice new bed from Petsmart (way overpriced!) and also a new comfy mat for his crate.
He picked out a duck toy, and I also got him a bully stick, 3 Booda velvet bones, and Mother Hubbard peanut butter treats.
The coat I ordered for him came the other day, but it's just a bit too snug- bummer!
The birthday boy and his duck!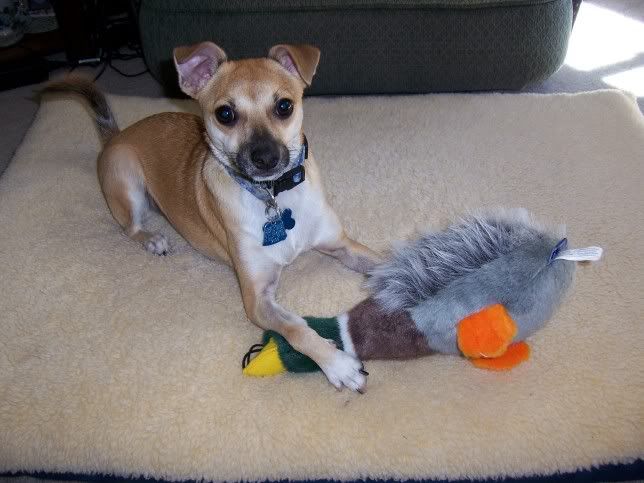 His comfy crate mat thing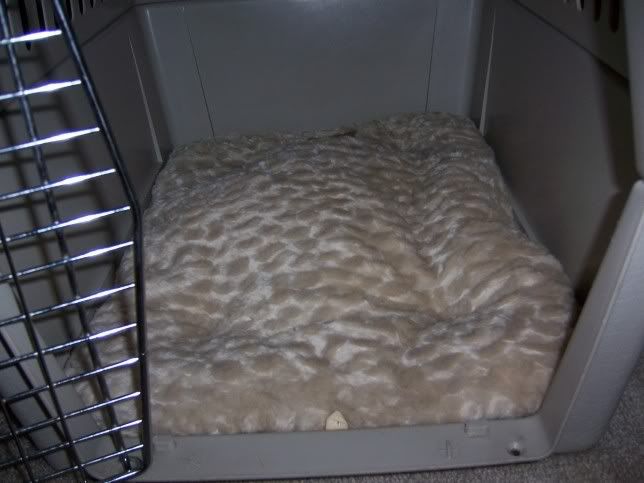 His new bed!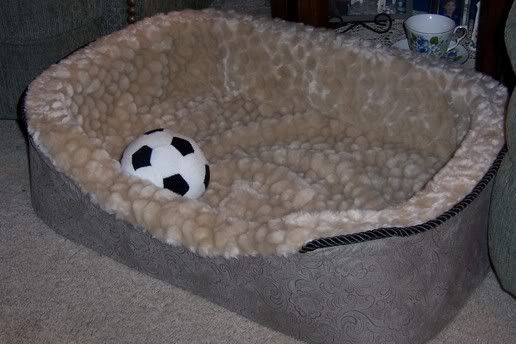 After digging to China...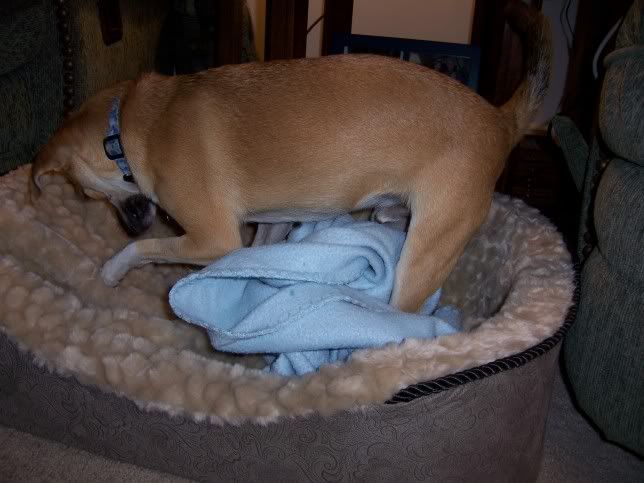 ...he finally curled up and fell asleep. So I tucked him in.