We were in the pool for a couple hours today and Jack discovered the steps and loved hanging out in the water with us. It took him a few minutes to realize that there was a drop off but he got the hang of it. He also decided that the loves to "bob for leaves" or anything else floating in the water. He is such a little fish!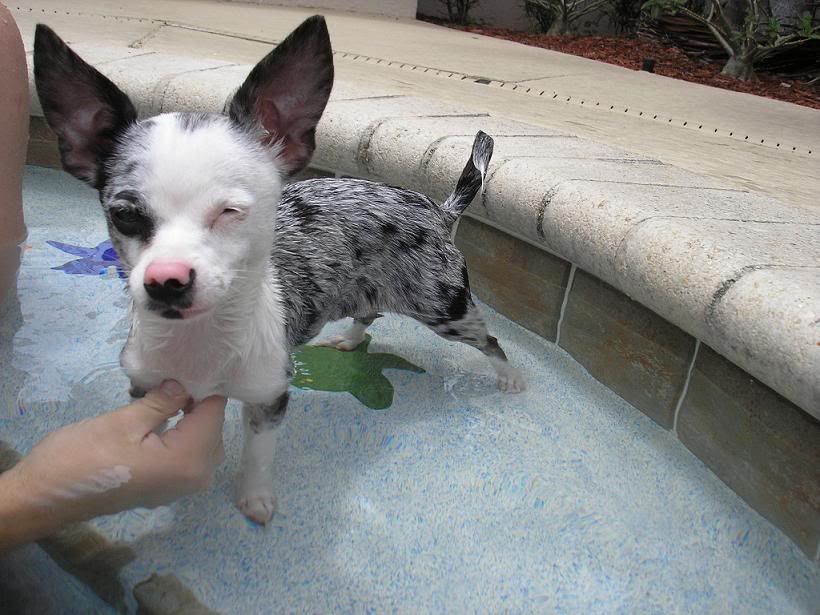 And heres a couple more. I didn't take many pics today but these were cute ones. "Let's stay in the shade where we can watch the water bowl and make sure it doesn't walk away"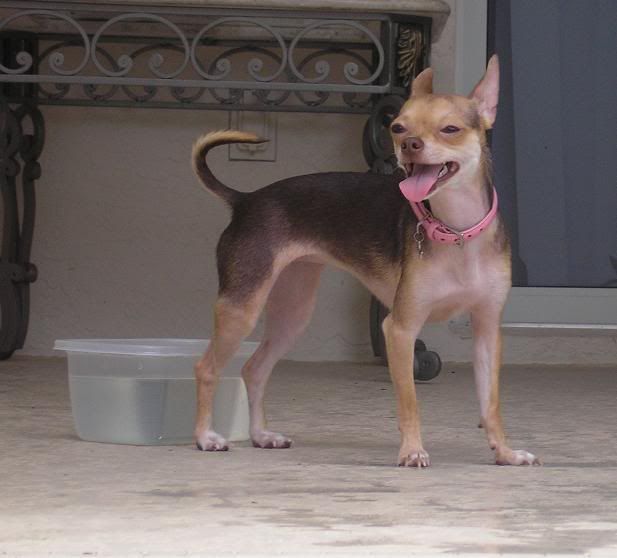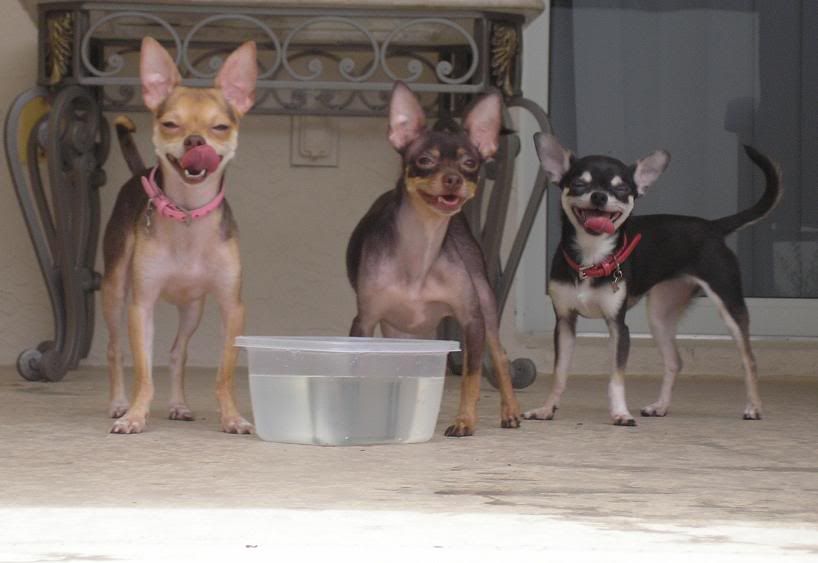 And heres one of the videos I have of my crazy kids playing outside. They usually go in spurts like this over and over until they get tired and we go inside lol
Edited to add.. Tyson decided it would be really cool to hunt down and then roll in frog poop. He is collarless bc I had to rinse him off lol He stunk to high heaven!!!