Bear has more clothes then I do!! How to pick just one....
His FAVORITE shirt to wear...he needs a new one he grew out of it! (little store in the mall)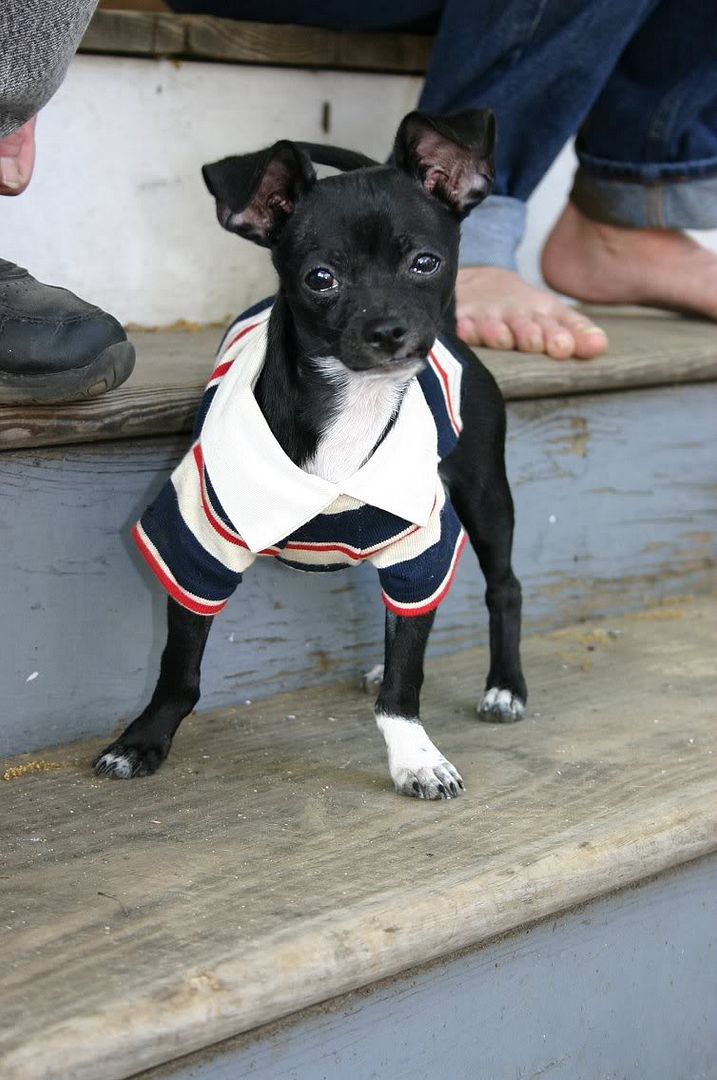 Monte is not a fan of getting dressed...but here he is with his sweater vest! (petco)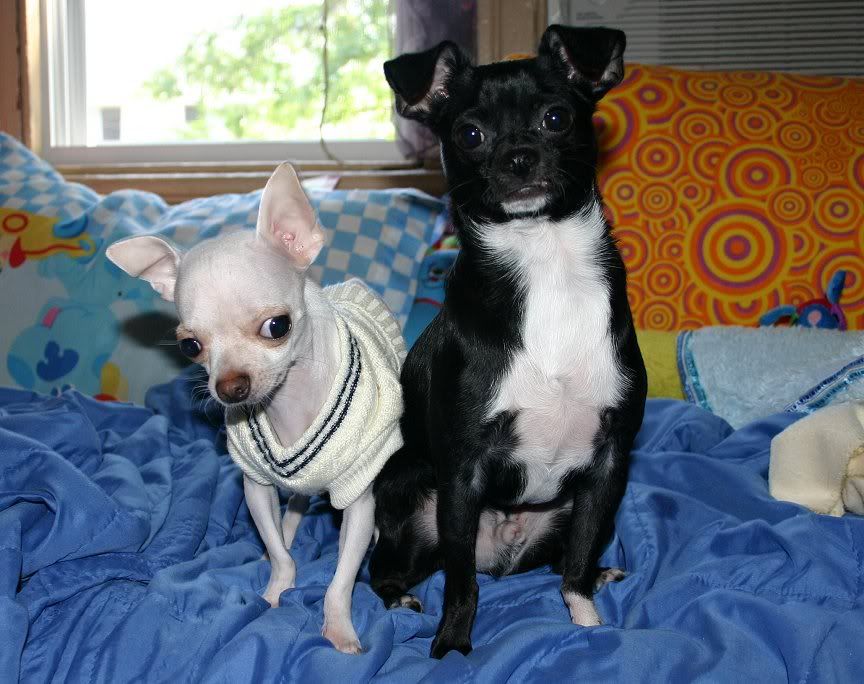 AND not Chi's but to great not to add...
Spunkie GLARING at me for making her wear this (pet edge)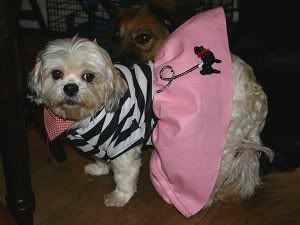 Gemma looking adorable in her valentines sweater from Old Navy