Me holding Cosette. :
VERY bad pic of me but she looks cute.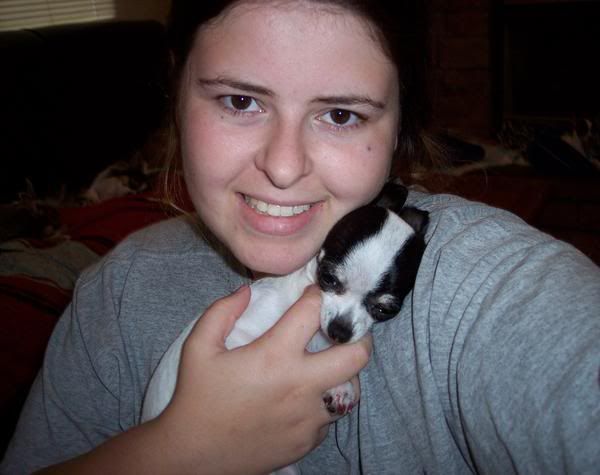 The beginnings of Cosette's halloween costume. I'm making her a genie one. hehe The top and bottom are pretty good but I need to make a new headpiece because this one is really bad. :P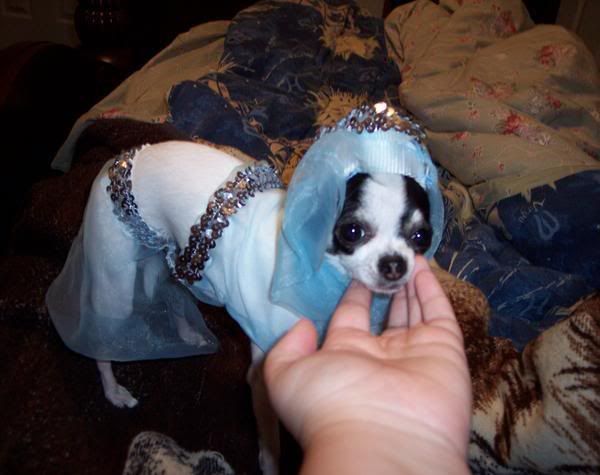 Cosette with the group of Deedlit and mom's chis.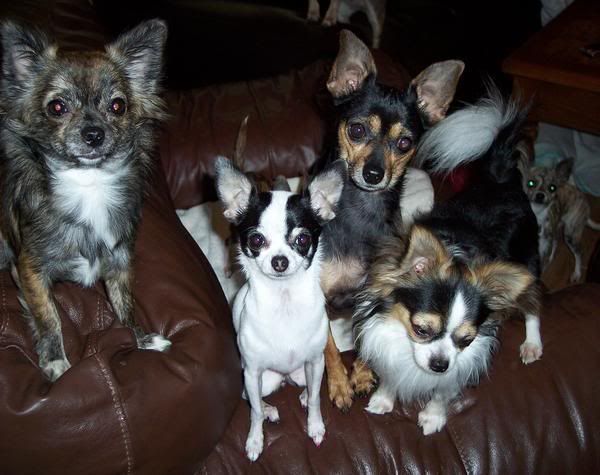 __________________
~*~Gypsy, Deedlit, Cosette, and Isabeau~*~