Here's Carl's new coat! We're all ready for winter!
He didn't like it at first...can you tell he's annoyed?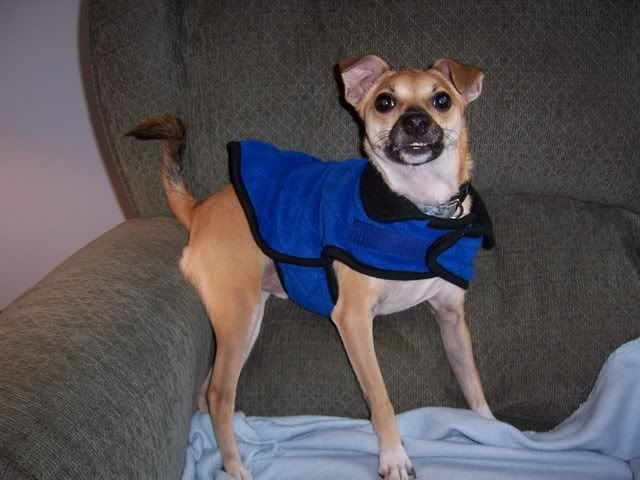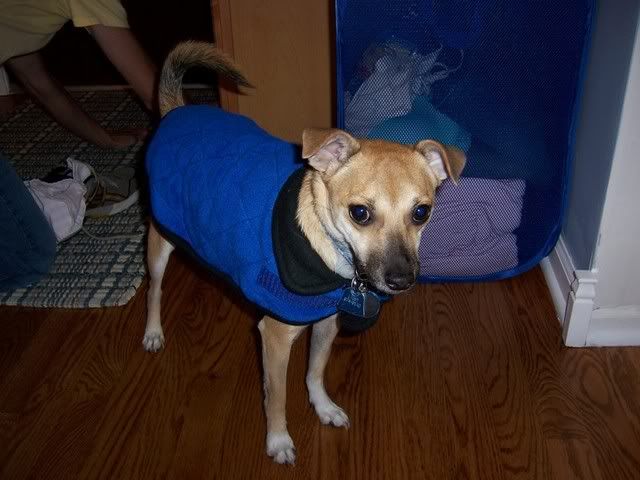 I went to Great American Bagel for lunch and they were selling bagel bones for dogs...Carl was waiting for me in the car so I had to get him one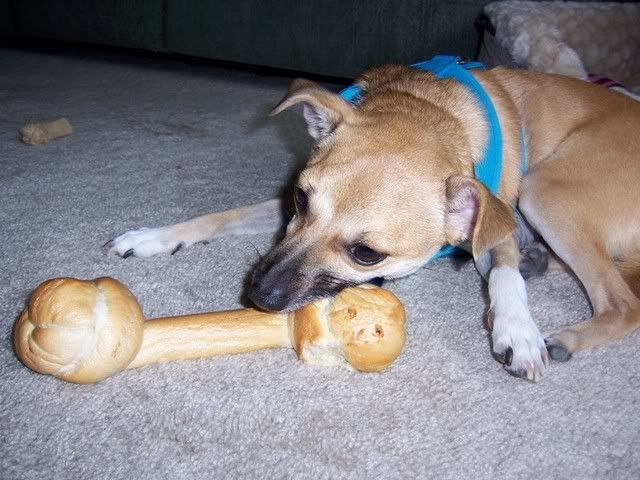 Smile!