and i dont have any reacent ones of vixie on her own, but heres some of dodger
see even after our trip to the vet, he still loves his mommy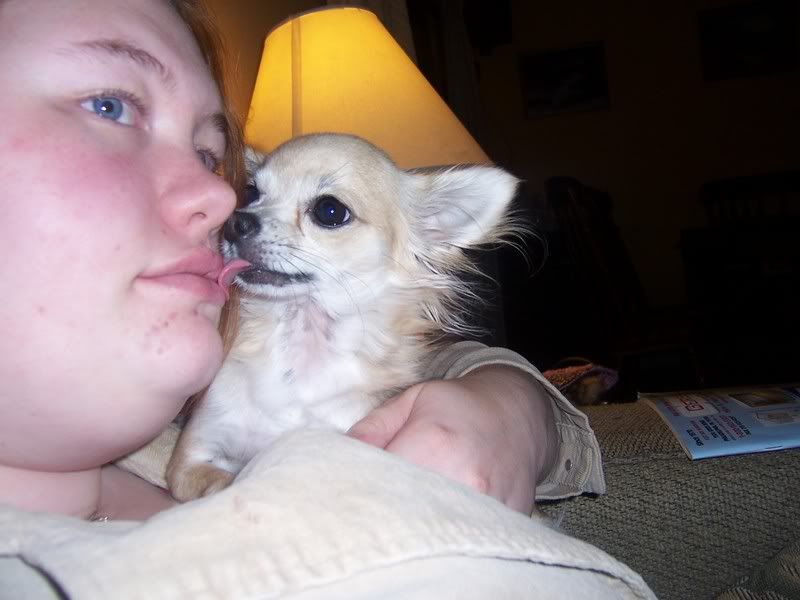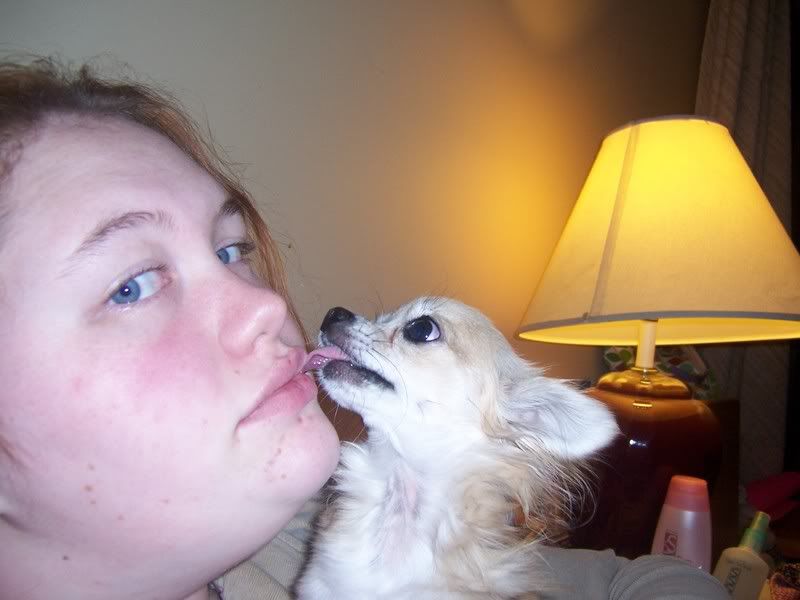 and of course...even dodger has his naughty moments...
here he is, king of the castle...or table at least.
we have a HUGE table and chairs set, its heavy its large and heres how tiny dodger is next to the chair.
now wed just finnihsed having dinner and were sitting to chill a few mins before moving away from the table, i look over and who do i see making himself at home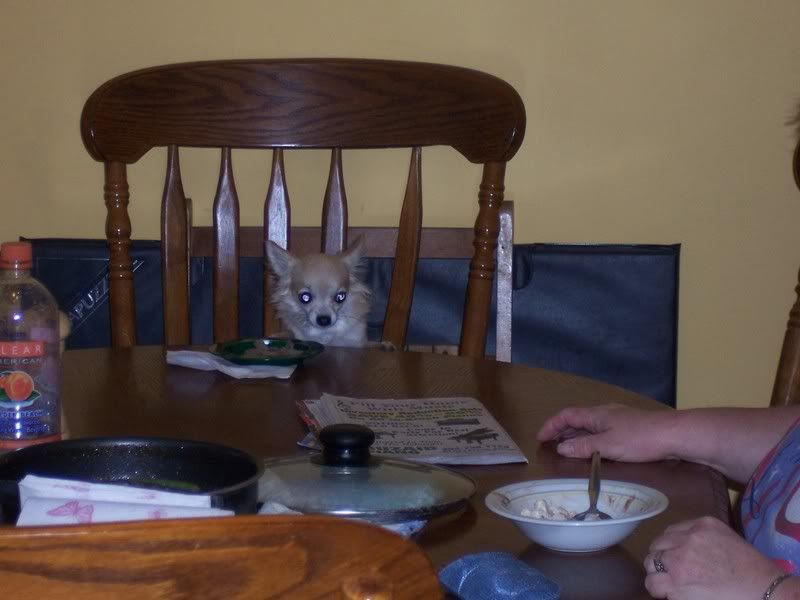 So mum...wheres mine?
or mabe poppa has it?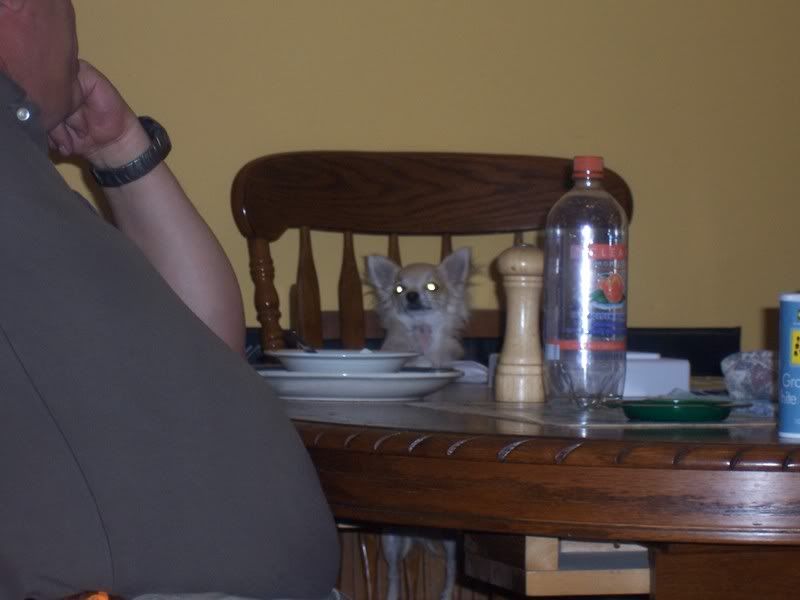 ill give him THAT look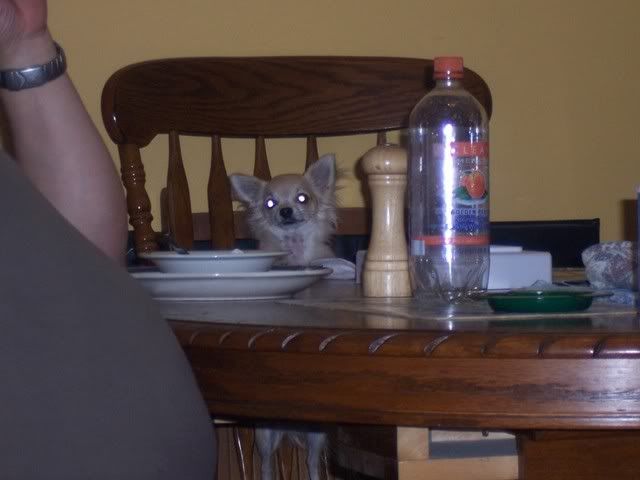 and ooo it got me a plate!
(its only dog food!, and no he doesnt usually do this lol)
one more comming