and then there was last nights anticts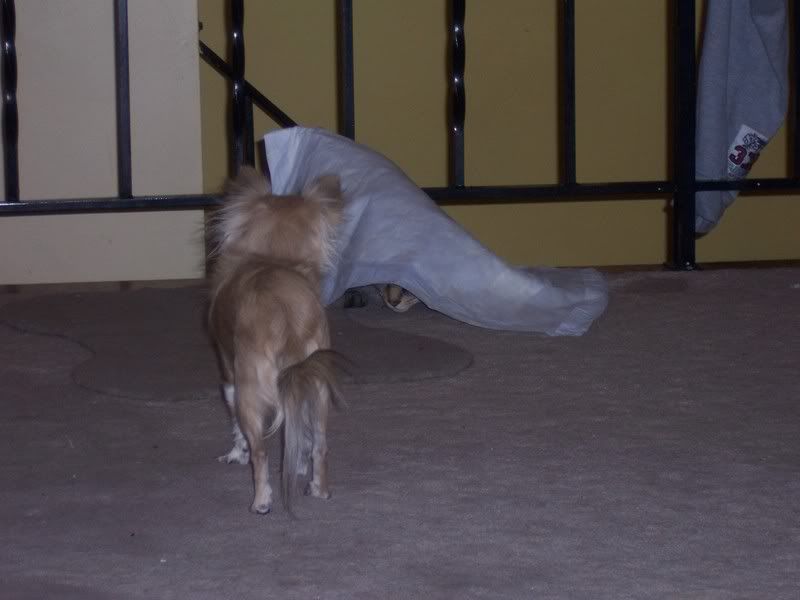 now you might be wondering...what is that lump under the pee pad...
well thats my parents slightly insane tabby cat.
he REALY thinks thats a great hiding spot.
at first dodger wonders why the pad is moving!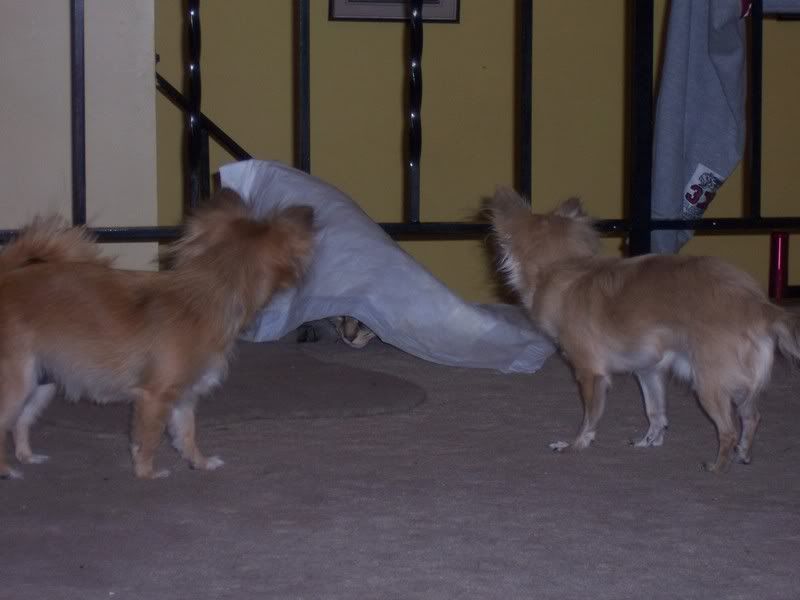 then vixie has to wonder too...
Myself...im not sure its the best hiding spot...not unless you wanna get peed on lol.
and then theres my Vixie lady showing off how perdy she is!