Hi again. I thought I would go ahead and post some pics of my babies!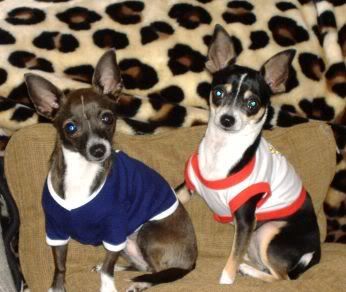 Chi Chi & Zoe
They are both 2 years old. They were born a day a part.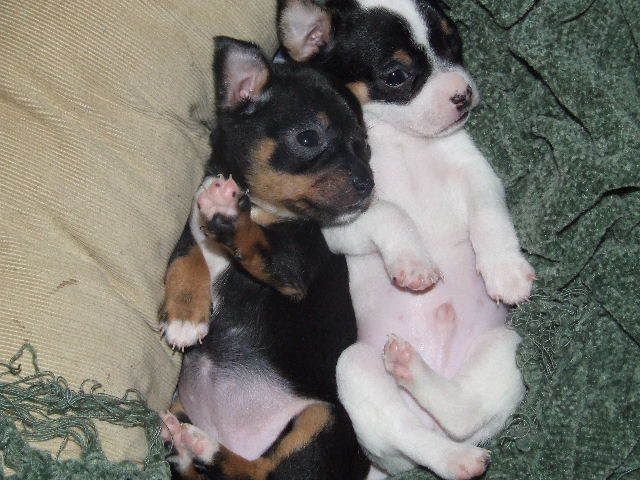 Thats Wednesday & Ace....Zoe's babies. We are keeping Ace(the white one) and my inlaws are getting the other one. They own the dad chihuahua!
They will be 5 weeks Thursday!