Hi chihuahua lovers, here's some pics of my baby, oh and my sisters chihuahua Beretta, they're best friends!
Gracey diging a hole at the sanddunes!
This is Beretta in her night gown, she's adorable!!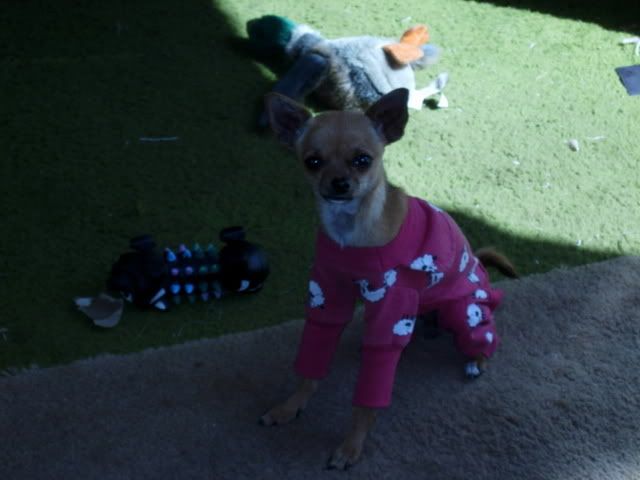 Beretta and Gracey playing.
This is the aftermath of play time!!
LOL!
Beretta Gracey & my parents dalmation CJ sleeping next to the heeter, notice all the toys laying around them, LOL!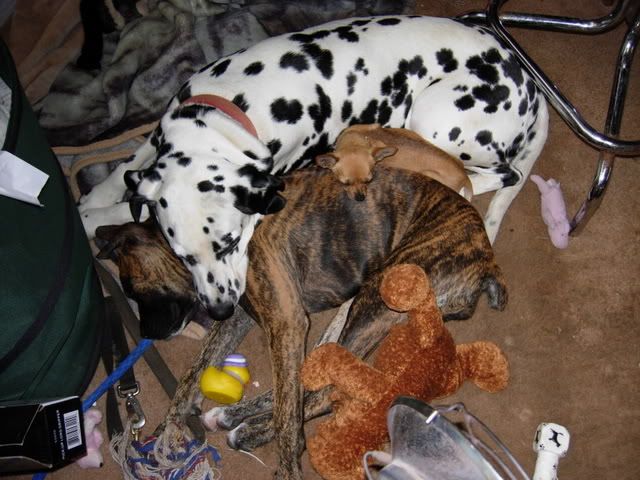 Beretta & Gracey sleeping on their sofas.