Hey! Some of you may remember me... most likely, you remember Jetset. We used to be active members, but do to a whole bunch of random stuff (moving, no internet, school) we haven't been here in months and months. It looks like there are a lot of new members too, so I am looking forward to reading about you and catching up on all of the chis I already know a little about.
What was that? Oh, OF COURSE I HAVE NEW PICS!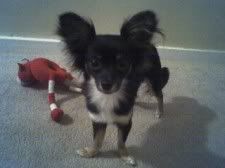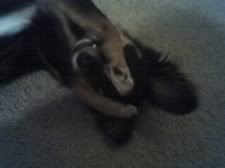 In his Halloween costume. Obviously, he hated it. He didn't even end up wearing for Halloween, this was just when I bought it and tried it on him when I got home. He sort of looks like the sad little prisoner...
My baby.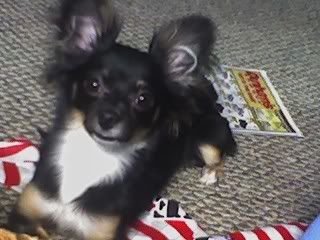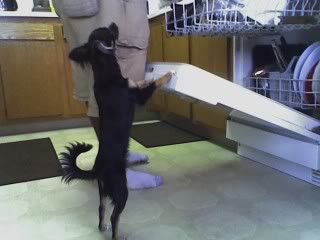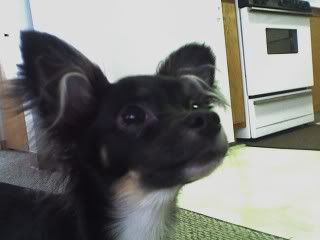 I think that I am also getting this little girl soon...