I have a whole month off of school to be with my little buddy!
The little traitor snuggling with my mom...hehe
Playing fetch with a kong
I put Carl on the counter to trim his nails. He does NOT sit still...he squirms soo much. I put a blanket on the counter so he wouldn't slide around.
Sad Carl..."please don't trim my nails..."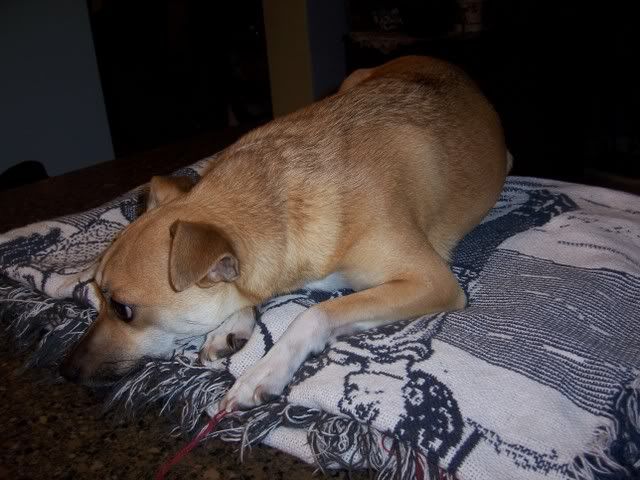 Sleepy
Giving me the evil eye..."I'm trying to sleep here"