He's beautiful! The breeder was lovely, she was sad to see him go but I am so pleased to have him home!
He's been playing and sleeping lots, and he's getting better at being in his crate alone. He slept well through the night and I woke this morning to see him sitting up looking around
. He's had two whole wee wees outside!!
He was nervous of people at first but now he loves them and gives them lots of kisses.
Here are some pics, mostly of him asleep cos he won't stay still long when he's awake!
Sorry they're not great quality, they're from my phone, the digi cams batteries ran out grrr.
Sleeping in on mommy this morning.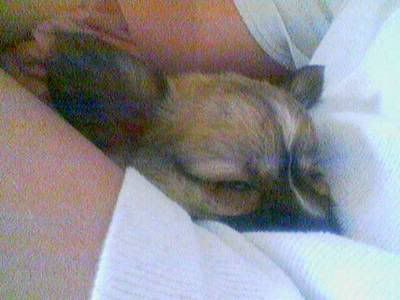 Sleeping yesterday..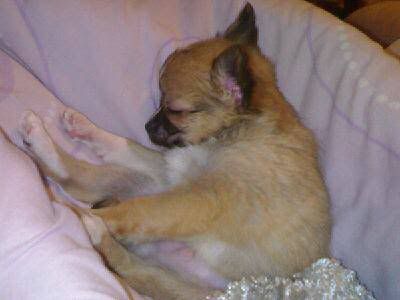 So handsome,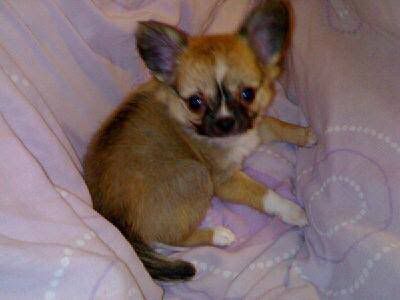 Sleeping in his Air Force top.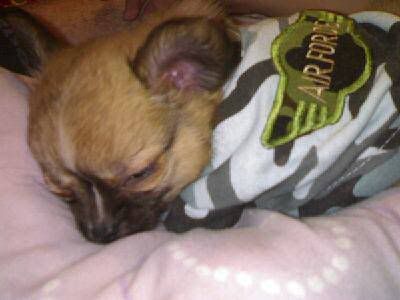 Lots more pics to come when I get the camera up and running :d