Here're some more pictures of my little baby boy! He's so playful now, he goes hyper for so long! He loves his ball and his squeaky dog soft toy
I love him sooooo much.
He knows "kisses" already and willingly gives them out to people when they ask. (More often than not when they don't ask too!).
So here are my pics....
Hey mummy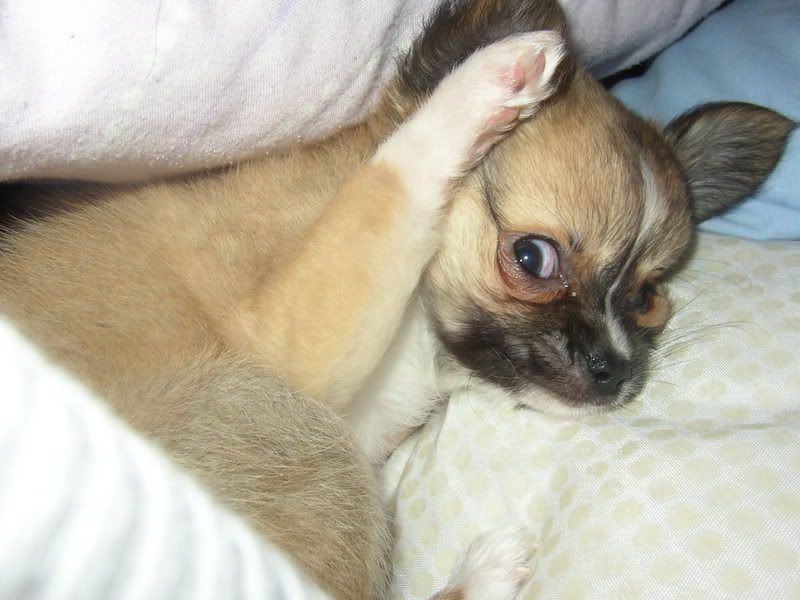 Who goes there?
You know you love me!!
Hey how did that escape?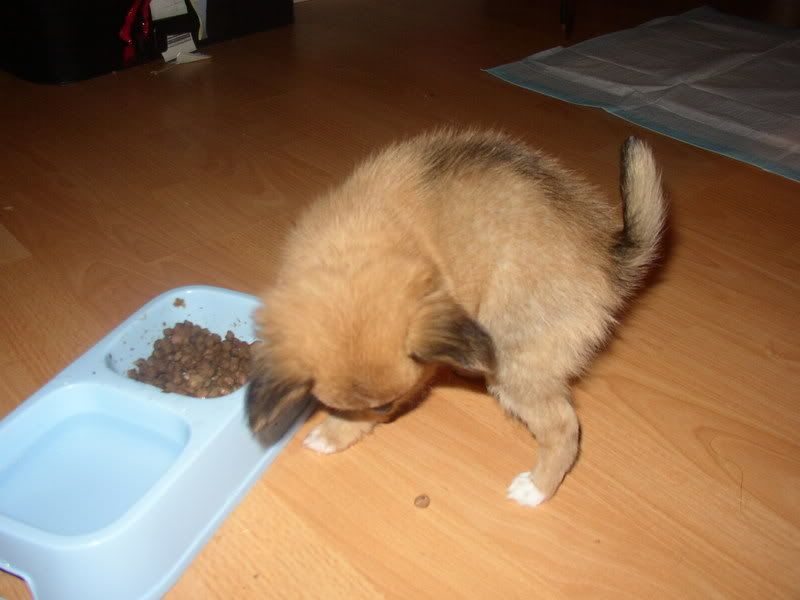 Sleepy Chi.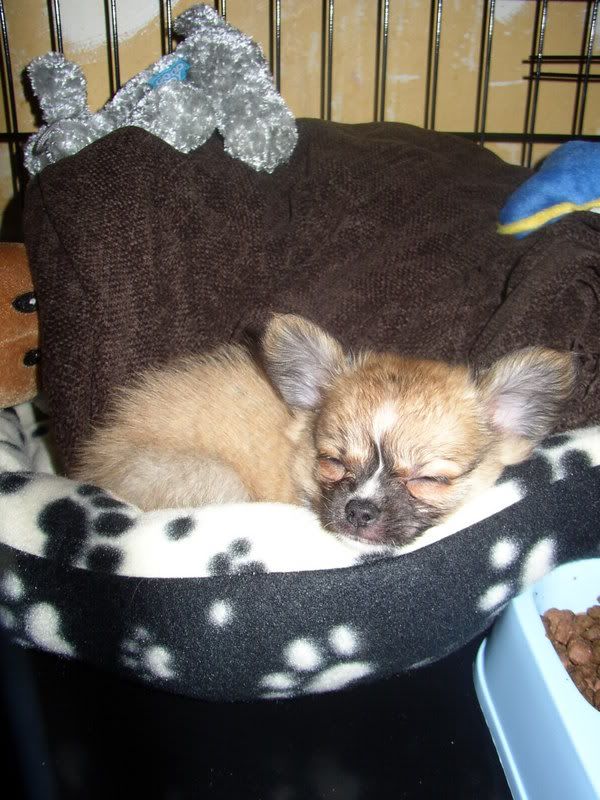 Lewie loves to play..
Stop hiding mummy this is a good one!