I got a new camera for Christmas, so I've been taking tons of pics of the dogs! And I finally got a few of them uploaded...
Here's Stewie & Gracie in their new matching sweaters. Stewie isn't happy (as you can probably tell) about modeling the new sweater for me!

And here's just Gracie in her sweater. Its one of my favorite pics of her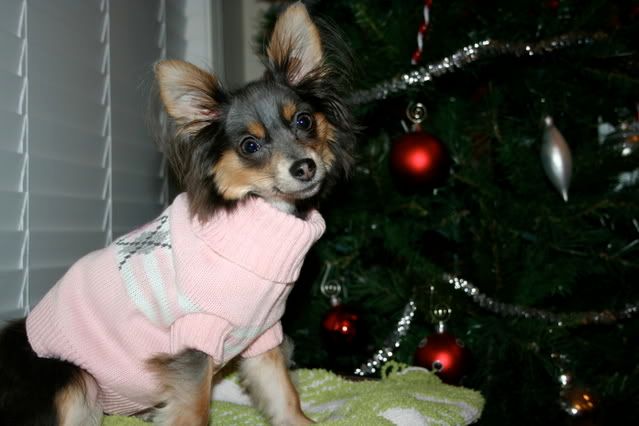 And here's Stewie with a new bone...Gracie has been almost permanently attached to them, so I guess I should have a picture of her instead!
I took some of them opening presents, but haven't got those uploaded yet!