I havn`t posted piccys of mylo in quiet a while, and as ive been snapping away with my new 1gb memory card i thought i would share a few.....
Mylo doing what he does best lol.....
Holding his head up high !! lol
I love this piccy im gona print it and frame it!!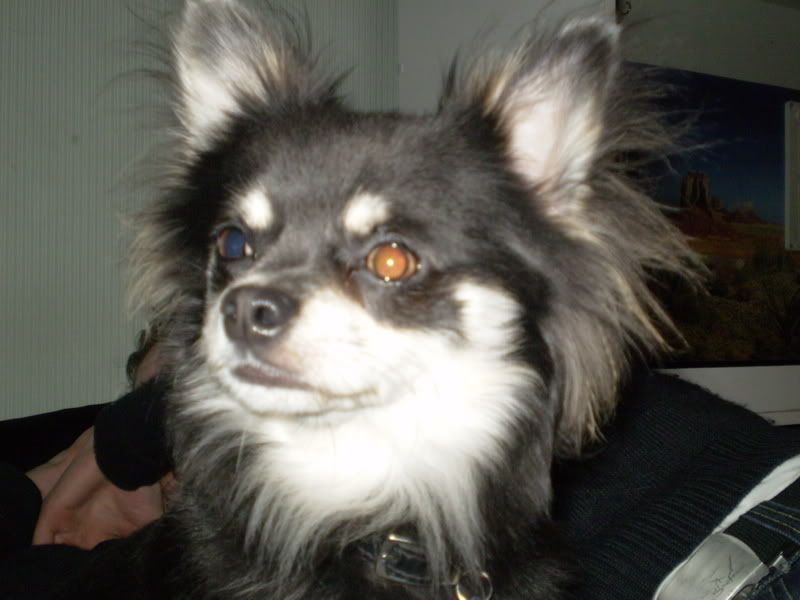 Curious, i was whistling so he would look straight at the cam, unfortunalty i didnt have red eye on!! dam it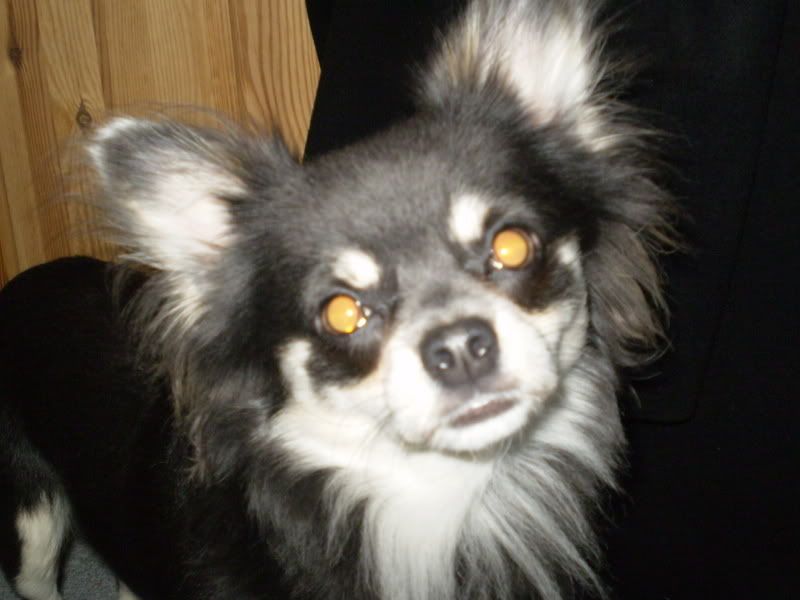 Yeppp sleeping AGAIN!! all on my clothes,....
This is mylos new four poster bed my bf made him for xmas, me and mum made the big blue cusion and pillows. I think it need something going from pillar to pillar finish it off..... he loves it though!