Here are a few more mylo piccys that i uploaded off my mobile 2day, thought i would share with you!!!
Mylo looking like royalty up on the sofa...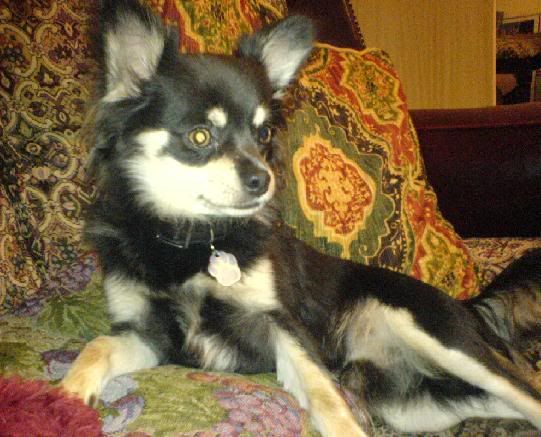 Inverted the colours on this one thought it was looked gd all his white bits black and his black bits white... lol
Snoozing on his cushion b4 my bf made the wooden bed!!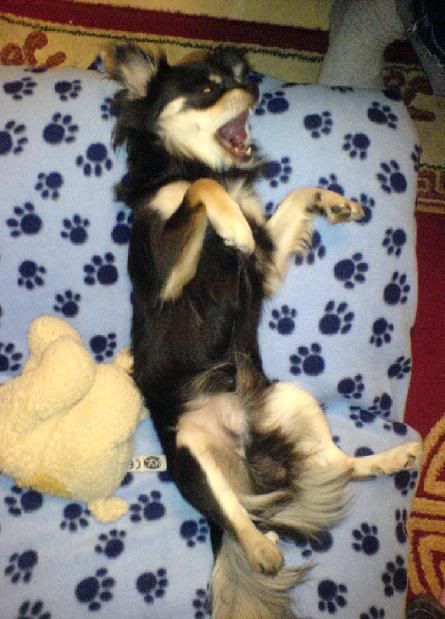 As you can tell he LOVES!!!! to sleep .....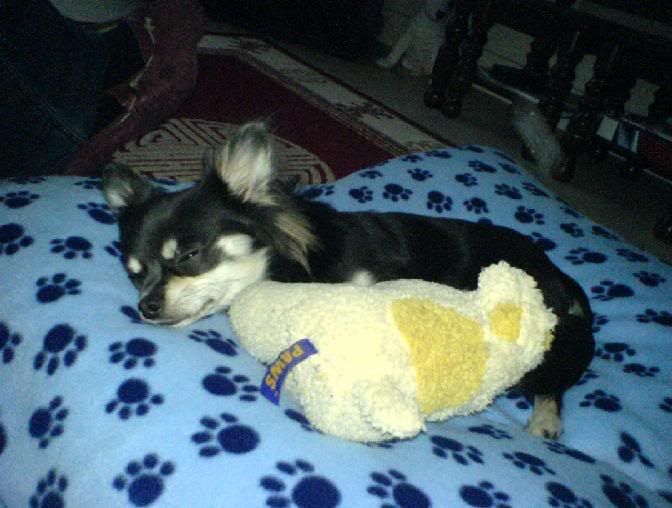 Close up and he looks like he has a double chin lol, NOT a gd look!!!
Hahaha this ones funny, i wrapped him in his blanky lol,
And finally, out at the forest exploring!!!