This was Carl at 1 am when he was
supposed to be sleeping...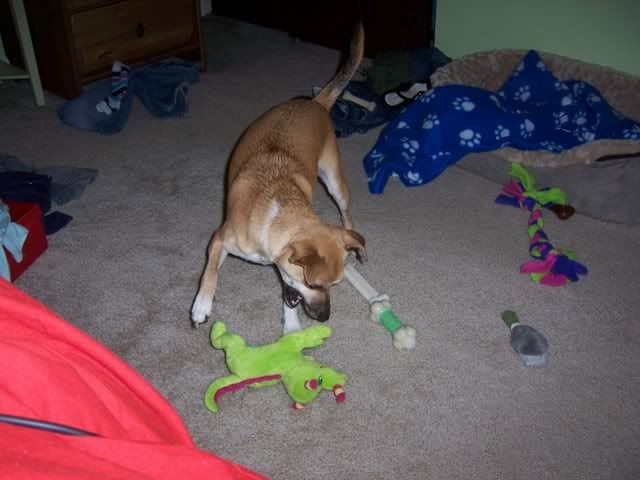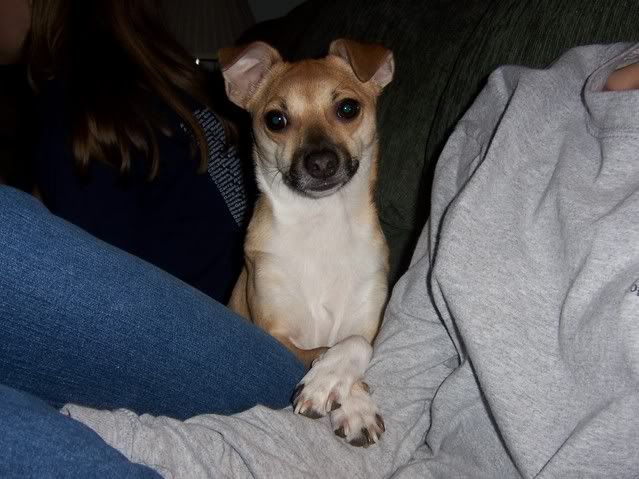 Carl enjoys stealing my things- he likes when I chase him.
"Carl...what are you doing with my slipper?"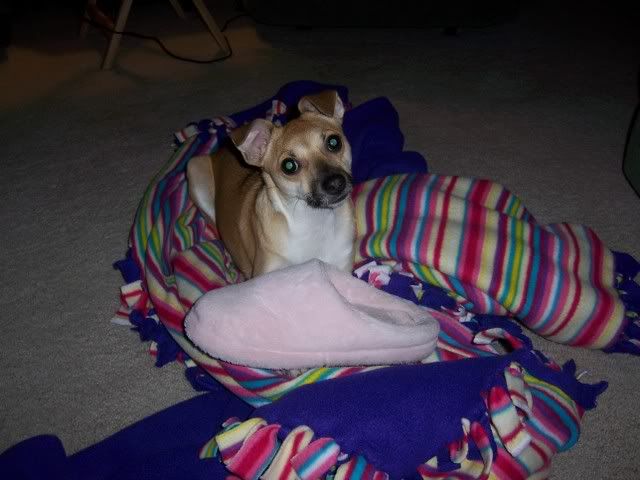 So he stole my sock.
"Look what I have mom!"
"Aren't you going to do anything about it?"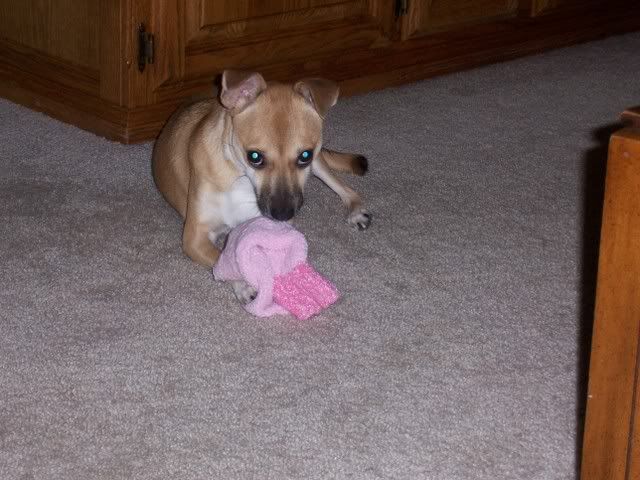 "You can't have it!"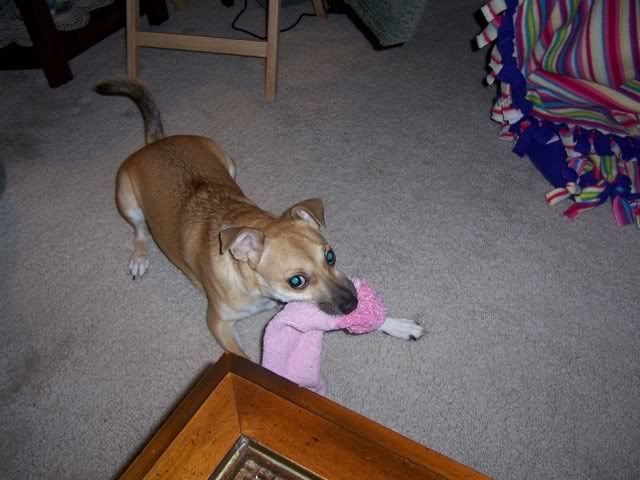 "Will you play with me?"