Here's some pics of my boys in their sunny patch.
It's in the kitchen. They LOVE to go in there. Please ingore the dreadfully ugly linoleum
and the chewed up bent blind. I wonder who did that.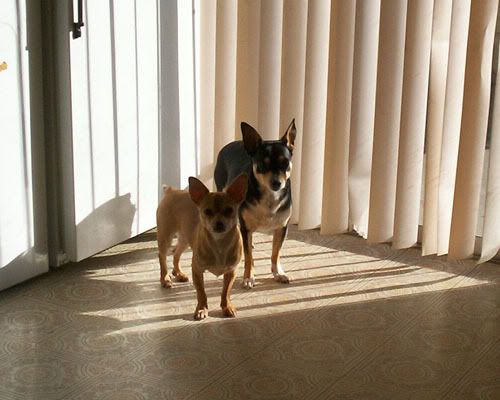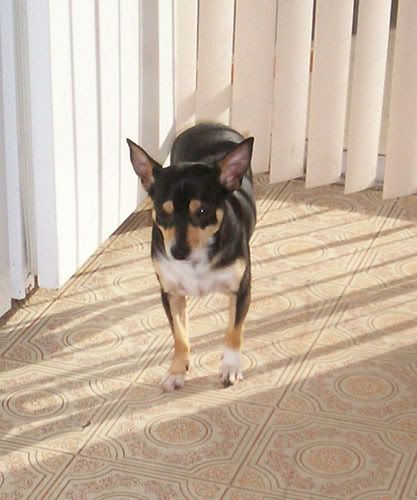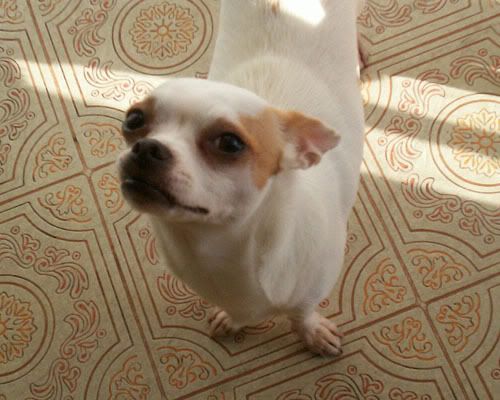 And they will all try to cram into the sunny patch together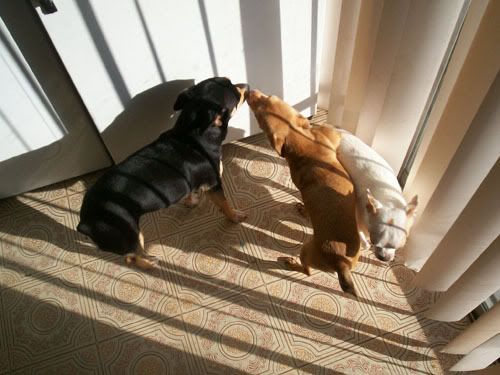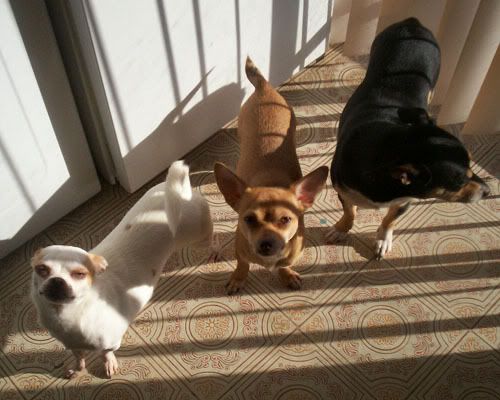 And a cute one of Mr.