I went home this weekend to see my little Carlitos. It was so hard to leave him because he knew I was leaving, and tried to squeeze out the door to come with... *cry*
He is soooo sweet and cuddly now!!
We went to the doggie bakery to get new food (Timberwolf) and I just HAD to get him a Chicago Bears bandana and an airplane toy!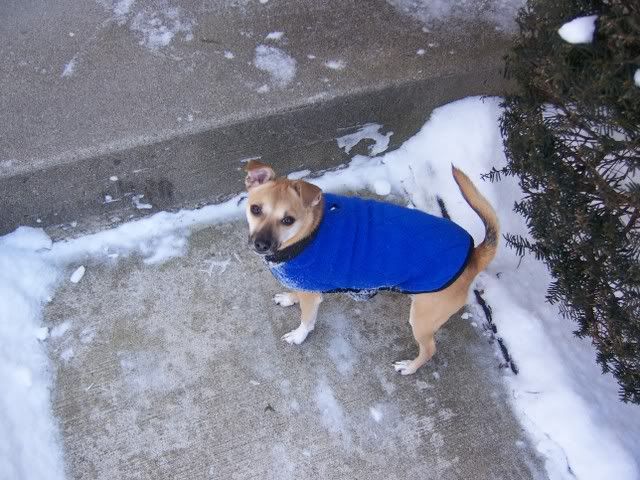 He's the worst beggar! He sat there the entire time my sister ate her cheeseburger, and rested his head on the table.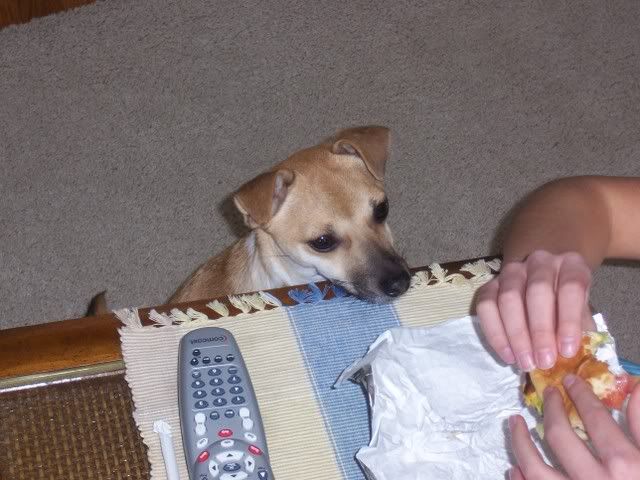 We went to Petsmart and got more toys!
And a new bed