As requested, here's some pics of Stewie & Gracie!
I'm taking an online photography class, so I was hoping to get some nice shots for the class. Well...the chis didn't really think that was a fun idea! They did allow me to get these two shots...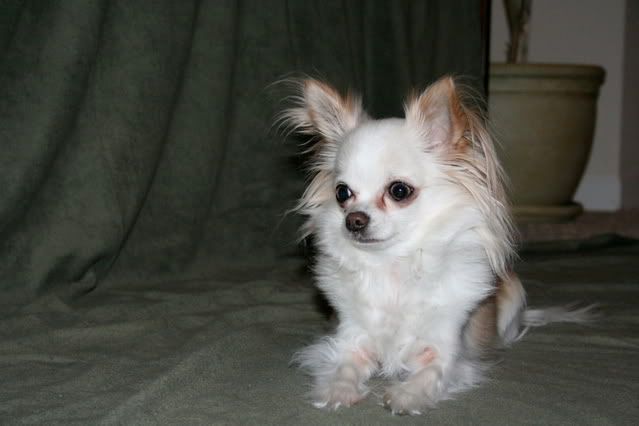 But this is more of what they had in mind!
Maybe they'll be more tired tomorrow night! lol